Best of SwitchUp: 2020 Rankings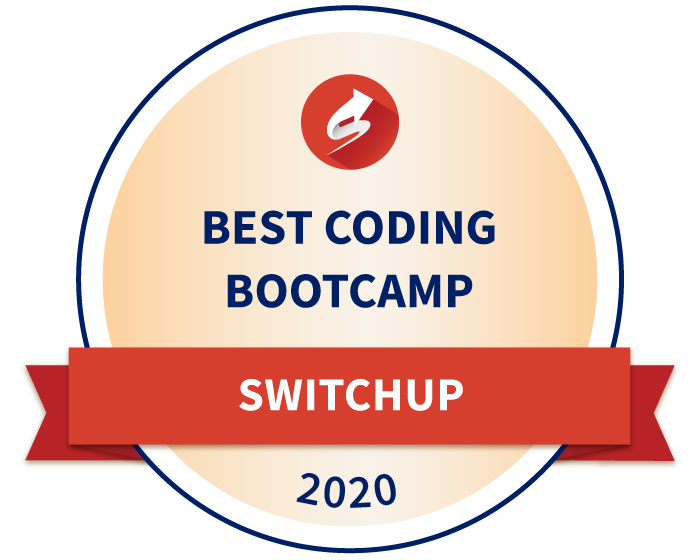 Every year, SwitchUp collects and analyzes thousands of reviews from alumni and current students to bring you the top-rated bootcamps by subject, location, and learning environment. With over 15,000 reviews across 330 schools, SwitchUp has been an industry leader for technology bootcamp rankings since 2014.
Below, you'll find comprehensive rankings of the best schools in coding, data science, cyber security, and web design, as well as the best online bootcamps. You'll also find rankings lists for over 40 locations worldwide. Take a look at SwitchUp's methodology to learn more about our rankings and process.
Bootcamp Rankings by Type
Bootcamp Rankings by Location
Rankings Methodology
SwitchUp's rankings are based on over 15,000 reviews from verified students and alumni, across over 500 schools in operation. Both the total review score and review count were weighted, and an internal algorithm was used to determine the ranking order. Because student and alumni feedback are indicative of bootcamp quality, review score was assigned a higher weight than review count.
To be considered for the 2020 rankings, all bootcamps must help students land jobs in tech through excellent instructor support, curriculum, and career resources. Both part-time and immersive bootcamps are included on this list.
All schools listed were required to have at least a 4/5 star rating at the time of publication. They also needed to meet the following requirements:
Location Rankings
To be considered for one of our locations rankings, the school must:
Hold immersive or part-time courses in that location.
Have at least a 3.5/5 star rating at the time of publication and at least 10 verified reviews.
Best Bootcamp Highlights
The "best coding bootcamp" can mean something different for each individual. To help you find the best fit, we have awarded the merit badges above to schools that stand out in key areas. As you browse SwitchUp's rankings lists, the merit badges will help to narrow your search for the best bootcamp for you.
Available Online
School offers fully online courses
Verified Outcomes
School publishes a third-party verified outcomes report
Flexible Classes
School offers part-time and evening classes
Job Guarantee
School guarantee job placement