How to Learn Axure - 3 Bootcamps to Get You Started
Microsoft Azure (formerly known as Windows Azure) is a public cloud computing platform that includes IaaS, SaaS, PaaS, data analytics, information storage, and virtual computing. Azure accounts for about 15% of the world's cloud services. Companies using Azure include Pixar, Xerox, eBay and Diebold. In courses focused on Azure, students will learn about cloud computing, data analytics, AI, cloud security, operations analysis and be prepared for Azure certification.
While all computer and information technology job categories are projected for moderate growth in coming years, the explosive growth of cloud services and the usefulness of Azure certification indicates robust employment prospects now and in the future. Career possibilities include Security Operations Analyst, Azure Systems Administration and Data Analyst. PayScale reports the average annual salary for an Azure Cloud Security Architect at $126,000 and an Azure Software Engineer at $90,000.
Switchup has carefully researched bootcamps offering instruction in Azure. This list includes bootcamps with our highest ratings for excellence and value.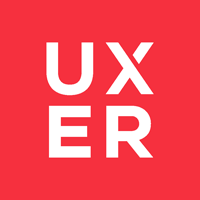 Available Online
Flexible Classes
---
UXER School offers courses in anywhere from 1-week, 25-hour formats to 12-week, 75-hour formats. They are affiliated with companies like Amazon, Microsoft, Kairos, and ING. They take job placement seriously and frequently have hiring sessions that connect their students with these affiliated companies.
"Best experience ever!"
This UX/UI Design Bootcamp isn't just a course, it's an experience! I hope this review can help anyone who feels stuck in life, is researching Uxer School and is on the fence or nervous about taking that next step and enrolling in this program. The time and money you will...
Courses:
SDET (QA Automation), Software Development, UX/UI Designer
Subjects:
Adobe XD, Algorithms, API, Axure, CSS
+11 More
---
DevX School offers a variety of IT training courses that are designed to align with current job market trends and job requirements of prospective employers. We season our students with all imperative skills ranging from coding to be a dynamic leader of a team. Our team measures SUCCESS only by student's successful job placement in dream companies. We offer training courses in SDET, UX/UI, and software development.
"I highly recommend DevX School"
If you've been researching bootcamps to get your way in tech - look no more! DevX school gives you the knowledge and skills you need to succeed in the market right now! I went through a 6-months SDET bootcamp and been working in my field for almost 9 months now....
Courses:
Development Master, UX Mastery
Subjects:
Agile, AWS, Axure, Git, HTML
+6 More
---
Sputnik is a project-based tech education school in London that provides training for UX, Software Engineering and more. Their program takes one year to complete and they train students through work on real industry projects guided and coached by top industry professionals.
"I'm now a far more multi-skilled designer"
As a designer who's generally leaned towards UI and visual design, Sputnik's tuition for specific areas of UX design and research has been invaluable. My basic understanding of UX has massively improved — I now feel confident organising testing sessions and interviews, along with the best way of collating and...
Best Bootcamps received an average 4.81 of 5 based on 154 reviews.