How to Learn Exploratory Testing - 3 Bootcamps to Get You Started
Once a system is developed, exploratory testing is needed to model the user experience. Software testers ensure that a program behaves appropriately and to troubleshoot issues. Exploratory testers don't necessarily follow a formal test plan; companies cannot guarantee how users will act. Exploratory testing's unpredictability helps catch unforeseen bugs or coding mistakes. Typical exploratory testing courses will teach individuals practical applications and hands-on experience testing applications. They will receive objectives and learn how to report their findings.
Exploratory testing skills will aid in pursuing quality assurance jobs and software developer positions. A software quality tester with five years of experience can expect an annual salary of $64,000. Software developer opportunities are projected to increase by 21% over the next 10 years.
Featured bootcamps offering courses in exploratory testing are online platforms and range in length from 8 to 16 weeks. Students can go at their own pace. These programs offer one-on-one feedback and mentorship for students.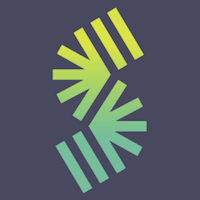 Available Online
Flexible Classes
Job Guarantee
---
Springboard is an online learning platform that prepares students for the tech industry's most in-demand careers with comprehensive, mentor-led online programs in software engineering, data science, machine learning, UI/UX design, cybersecurity, and more. We act as a support system, coach, and cheerleader for working professionals who are ready to level-up or make a major career shift. All Springboard courses are 100% online, remote, and self-paced throughout an average of six to nine months. The Springboard...
"Personalized."
It's a love hate thing. I liked moving at my own pace and at times I wish I had class time. The mentors are great. The projects are in depth and the curriculum is not difficult at all. There's so many resources from articles to videos elaborating on things. Overall...
---
Magnimind Academy offers 10-week boot camps, regular courses and daily meet-ups in Sunnyvale, CA. The programs help students to improve data skills and prepare for a career change. Magnimind Academy selects promising applicants from their wide range of admissions, and assists these students in learning key aspects of data science and in finding the best jobs with their new knowledge.
"The Best Machine Learning BootCamp- Thorough, Clear Hands-On Instruction"
Pros: - Clear, patient, and well-paced instruction from top instructor Yasin Ceran - hands-on application - thorough explanation of concepts and coding - provide ample opportunity for students to ask questions and participate - welcoming, non-intimidating, and supportive learning environment for students from all different backgrounds - easy to understand,...
Courses:
BBST Foundations, BBST Bug Advocacy, BBST Test Design
Subjects: Black Box Testing, Exploratory Testing, Software Testing
---
BBST (Black Box Software Testing) is an online, intensive training program for software testers. Developed by Dr. Cem Kaner, the BBST course series is comprised of three one-month courses: Foundations, Bug Advocacy and Test Design. During the four weeks of each course, students interact with instructors and peers in small-sized online classrooms. Each instructor is assigned to a maximum of 7 students for 1:1 feedback and assessment.
Best Bootcamps received an average 3.20 of 5 based on 1091 reviews.