About SwitchUp
Since 2014, SwitchUp has been helping students reach their career goals by connecting them to highly-rated tech bootcamps with strong outcomes. We believe it's essential for aspiring students to have unbiased, reliable information to utilize when deciding on the right bootcamp for their future. SwitchUp allows students to easily compare their options for tech bootcamps in coding, data science, web design, and more.
We understand that student and alumni experiences are important factors when deciding on the right bootcamp. We have compiled over 20,000 verified student reviews of bootcamps to give aspiring students a clear picture of what to expect.
As bootcamps help many shift their career paths, understanding how many graduates land a job within their field of study is another impactful factor. We researched 160 bootcamps using Burning Glass data to determine which were the best for securing graduates a job in their desired field.
About Optimal
SwitchUp is a product of Optimal, a leading higher education researcher and publisher. Optimal uses data to empower people to make better decisions about careers and education. In addition to providing comprehensive resources, Optimal has given away over $915,000 of its profit since 2010 in needs-based scholarships.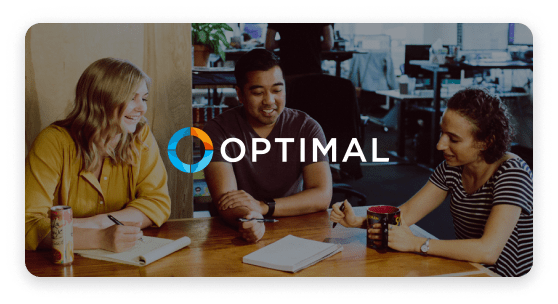 What We Do
We publish rankings of the best tech bootcamps by job outcomes and rating and have collected reviews from over 20,000 alumni. We focus on the data that is hard to find and useful for aspiring students looking to break into tech - alumni job placement and student experiences. In addition, we publish useful resources and in-depth data studies on our blog about trends and insights in the technology space.
Our users also have the ability to get matched with any of our over 45 partner bootcamps. Once they indicate their preferences, users receive emails from the bootcamps directly with detailed information on the programs they are interested in.
21,138
Students Matched Annually
We are the only publisher to rank bootcamps based on actual job outcomes, using in-field employment rate within 1 year of graduation.
Employment data provided by Burning Glass.
---
Our Team
CEO
Understanding the difficulties of obtaining a quality, affordable education is what inspired founder and CEO Sung Rhee to found Optimal in 2004. He saw a need to create sites dedicated to providing transparent, data-driven information to empower people to make better decisions for their education and careers. He knows prestige doesn't always translate to quality, and Sung doesn't want to see students get a raw deal.
Outside of work, Sung enjoys playing basketball and adding to his collection of Gundam figurines. A fun fact about Sung is that he was a cartoonist for The Harvard Crimson during his college years.
Sung has been featured in several publications, including GeekWire and 425 Business Magazine. Additionally, the CEO Perspective he authored provides a more in-depth look into his background and how Optimal came to be.
---
---
---
---
Data Researchers
We have a team of 60 data researchers that research over 40,000 college degrees each year.
SwitchUp in the News
As a leading authority in the bootcamp space, SwitchUp has been cited in numerous publications, including College Confidential, ZDNet, SD Times, and more. For more information, please visit our press page.
---
Professional Affiliations
Through our professional affiliations, Optimal strives to provide authoritative resources for students seeking high quality and affordable online education programs.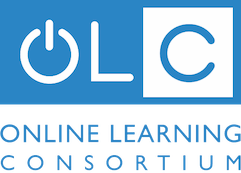 Optimal is proud to be an institutional member of the Online Learning Consortium (OLC). OLC is a 501(C)(3) nonprofit organization that was founded in 1999 and comprises a collaborative community of leaders and innovators in the higher education space. Members are dedicated to advancing OLC's vision of setting the global standard for online and digital learning.
---
Our Advertising Policy
SwitchUp makes money through lead generation. This means that bootcamps pay us to appear in various advertising placements across our site (marked with the word "Advertisement or "Ad") and if a user clicks on an advertising bootcamp, they will have the option to submit a form requesting that a representative of the bootcamp contact them with more information. Submitting this form creates a "lead," which the bootcamp pays us for, since inquiries can turn into future enrollments at these schools. Learn more about how we make money.
Our Editorial Policy
The schools with whom we have an advertising relationship are referred to as "partner schools" and "featured schools and bootcamps" throughout SwitchUp. We ensure that our relationships with partner schools do not hinder our editorial integrity. Partner schools are clearly labeled as such throughout the site, and we do not show any preferential treatment when developing our ranking lists.
Diversity, Equity, & Inclusion
Optimal's policy is to ensure equal employment opportunity without discrimination or harassment on the basis of race, color, religion, sex, sexual orientation, gender identity or expression, age, disability, marital status, citizenship, national origin, genetic information, or any other characteristic protected by law. Optimal prohibits any such discrimination or harassment.