SwitchUp In the News
As a leading authority in the bootcamp space, SwitchUp has been cited in numerous publications, including USA Today, College Confidential, Fast Company, Newsweek, and more. SwitchUp has released rankings for the best coding, data science, cybersecurity, and other bootcamps since 2014.
At SwitchUp, we pride ourselves on thorough research, nonpartisan rankings, and a rigorous verification process. Our resources help students around the world make informed decisions about potential bootcamps and discover new career paths.
---
Featured Media Attention
Our press team is always excited to work with media professionals and journalists. If you are interested in writing an article or citing our research, please contact press@optimal.com.
---
Bootcamp Media Attention
Each year, SwitchUp ranks hundreds of bootcamps around the world based on student success and satisfaction. The review-based rankings recognize the bootcamps providing valuable experiences to their students and alumni. We are always pleased to hear from bootcamps that are excited to be placed on our rankings.
---
We are overwhelmed to be recognized [by SwitchUp] as a global leader in training people to become great software developers. As a small team we have worked incredibly hard to provide the best possible coding training since we started in 2015, so it is great to know that our alumni are as proud of us as we are of them.
iO Academy Director, Mike Oram
---
Each year, SwitchUp works to bring increased transparency to the coding bootcamp industry. We're very proud to have ranked on multiple of their lists. The award is an official stamp of approval that Sabio is highly rated among verified alumni.
Sabio Coding Bootcamp
Our Recent Press Releases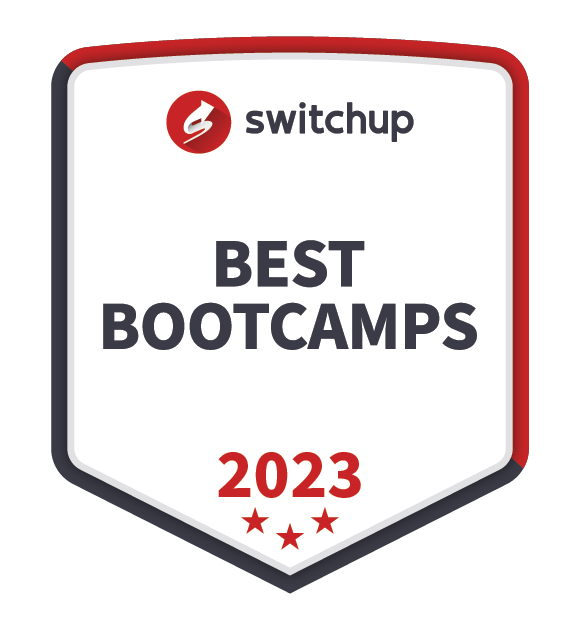 If you would like a free, high quality version of any of our badges, please send a request to press@optimal.com.