DigitalCrafts has had such great success in Atlanta that they've decided to expand their highly-touted program to the great city of Houston, Texas. If you submit your deposit before October 31st you will receive $500 off tuition!
They'll be holding the first class, starting November 28th, in START Houston -- one of Houston's first co-working spaces that hosts dozens of startups and entrepreneurs. It's truly an awesome environment for new and growing developers as they begin working on their own new careers.
Then in February 2017, the school will move to Headquarters, a brand-new office space in the Heart of Houston's trendy EaDo area. At the new space, DigitalCrafts will be able to take advantage of Apple-like campus facilities, amenities, services and more.
We know what we love about DigitalCrafts:
- Classes covers two full technology stacks, including Javascript + Node.js, & Python.
- They're one of the longer programs: 16 weeks, Monday through Friday.
- Small class sizes; the average cohort has 13 students.
- Comprehensive career support, including interview training, resume guidance, portfolio development, and a robust Employer Network are all a major part of the program.
- And our favorite: "Evening Electives," where students & alumni can choose to stick around in the evenings to master complimentary skillsets like UI/UX Design, iOS Mobile Development, Interview Code Challenge Preparation, Ionic Cross Platform Development, and more to come. Very unique!
And we thought we'd share a few things we LOVE about Houston. Read on:
1. The Food
We don't need to tell you about all the great food in Texas, right? Oh we do?! Well let's see here, there's tacos, brisket, kolache, queso, crawfish. We could go on. Probably forever. But instead, we'll leave you with this solid list of local eats in Houston from Thrillist.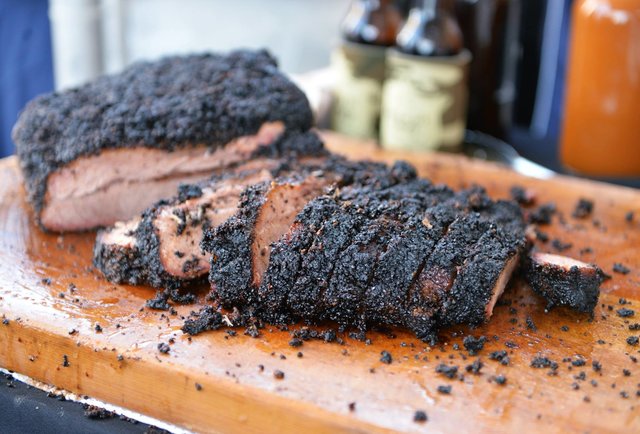 2. The Sights
There are so many different things to see in Houston. From sports games to local landmarks, there are always exciting, interesting and fun places to visit. Here are some spots you MUST check out: NASA's Mission Control Center at the Lyndon B. Johnson Space Center, Rothko Chapel, the Astrodome. (And if you're looking to see some hidden gems, check out this Seven Wonders of Houston list.)
3. The Job Market
"Economic miracle." That's what they call Houston. You know why? It's because of its low unemployment rates, diverse industries and job creation. And though the city took a hit with the 2015 drilling market collapse, it's bouncing back in a big way. Houston is a big reason why Texas beats the rest of the country in job creation and the city ranks third in the nation for Fortune 500 company headquarters. A thriving job market plus low cost of living. What's not to love?
With the Energy Sector's recent woes in mind, DigitalCrafts is happy to announce it is offering $50,000 in scholarships to new students who were formerly employed in the oil & gas industry.
Since inception, DigitalCrafts has awarded its students thousands in scholarships through the coding bootcamp's Diversity, Military, and "Builder" Scholarships - and it's excited to help enable even more coders in Texas!
If you're considering learning to code in Houston, you should definitely check out DigitalCrafts. As an added bonus, DigitalCrafts is offering a $1000 discount off tuition for its first Houston class, which launches this November 28th. Learn more about the school here, or reach out directly to hello@digitalcrafts.com / (770) 858-5806.