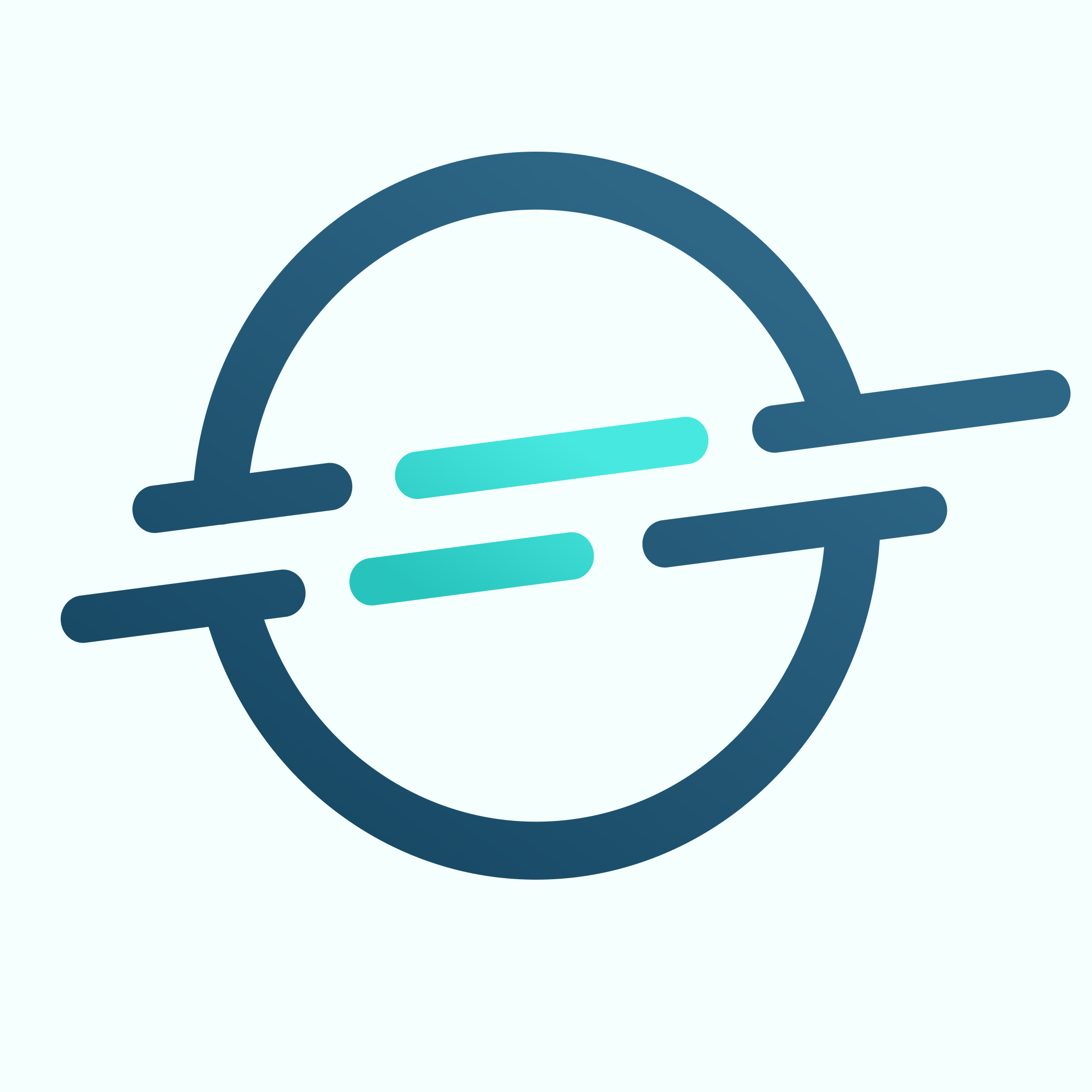 Jedha
Online,
Paris,
Lyon,
London,
+17 more.
Lille,
Bordeaux,
Marseille,
Nantes,
Toulouse,
,
Rennes,
Strasbourg,
Brussels,
,
Geneva,
Lausanne,
Montreal,
,
Tunis,
Casablanca,
New York

Ranked 2021 Best Bootcamp
About Jedha
Location: Online, Paris, Lyon, London, Lille, Bordeaux, Marseille, Nantes, Toulouse, , Rennes, Strasbourg, Brussels, , Geneva, Lausanne, Montreal, , Tunis, Casablanca, New York
Jedha Bootcamp is the leading school for kick-starting your career in tech industry. With courses in Data Analysis, Data Science & Cybersecurity, Jedha facilitates access to the most sought-after skills.
Since 2017, Jedha's accelerated trainings have enabled... Read More thousands of students to boost their careers and join top tech companies such as Airbnb, Lydia and Apple.
Jedha provides a 100% flexible learning experience, tailored to its students' projects:
-3 training levels: Essentials (beginner), Fullstack (advanced), and Lead (expert).
-2 learning formats: Bootcamp or On Demand.
-Face-to-face, online or hybrid, in one of our French or international campuses.
At Jedha, learning happens first through practice. Students join small cohorts and benefit from close supervision by experienced instructors.
Visit jedha.co to access our detailed syllabus and book a free career consultation with our team."
Courses
Cyber Security Essentials
Locations:
Online,
Paris, Lyon, London, Lille, Bordeaux, Marseille, Nantes, Toulouse, , Rennes, Strasbourg, Brussels, , Geneva, Lausanne, Montreal, , Tunis, Casablanca, New York
In-person
Available Online
Course Description:
You have limited knowledge of Cybersecurity? No worries: our training is designed to debunk the myths about Cybersecurity. You will get a solid foundation in IT security.
In 70 hours, master the basics of Cybersecurity. This is an excellent first step in your transition to a cybersecurity career and into becoming : Cybersecurity Engineer, IT Security Analyst or Infosec Consultant.
Upon completion of your Cybersecurity Essentials training at Jedha, you will be able to:
Understand the major challenges of Cybersecurity
Assess the vulnerabilities of a company
Apply the best practices and the necessary protection measures
Subjects:
SQL, JavaScript, Cyber Security, Ethical Hacking
Locations:
Online,
Paris, Lyon, London, Lille, Bordeaux, Marseille, Nantes, Toulouse, , Rennes, Strasbourg, Brussels, , Geneva, Lausanne, Montreal, , Tunis, Casablanca, New York
In-person
Available Online
Course Description:
Cyber defense is the challenge of the century for companies. Phishing, ransomware, malware injections: the threats are numerous and the demand for experts is high.
In 420 hours, master complex cybersecurity issues and become a true ethical hacker. You will be ready to take your first job in IT security.
At the end of your Fullstack Cybersecurity training at Jedha, you will be able to:
Identify and exploit an organization's vulnerabilities
Apply security principles and protect an infrastructure
Detect and respond to a cyber attack
Subjects:
Python, Cyber Security
Locations:
Online,
Paris, Lyon, London, Lille, Bordeaux, Marseille, Nantes, Toulouse, , Rennes, Strasbourg, Brussels, , Geneva, Lausanne, Montreal, , Tunis, Casablanca, New York
In-person
Available Online
Course Description:
Choose a career with a bright future! In 2023, companies are looking for hybrid profiles, between Data and Business, capable of giving meaning to their data in order to make strategic decisions.
In 420h, learn to leverage and analyze the data produced by an organization and land your first job as a Data Analyst or Business Analyst.
Upon completion of your Data Analysis Fullstack training at Jedha, you will be able to:
Collect and store your data in the best possible way
Analyze your data using Python and SQL
Use Business Intelligence and Machine Learning tools
Subjects:
Github, Docker, Career Coaching, Python, Artificial Intelligence (AI), Data Analytics, SQL, Algorithms, Hadoop, Data Visualization, Data Science
Locations:
Online,
Paris, Lyon, London, Lille, Bordeaux, Marseille, Nantes, Toulouse, , Rennes, Strasbourg, Brussels, , Geneva, Lausanne, Montreal, , Tunis, Casablanca, New York
In-person
Available Online
Course Description:
Data is the oil of the 21st century. And yet, without a true Data culture, few organizations are leveraging their data. Train yourself in strategic skills to help companies grow with Data.
In 105h, master the best practices of Data Governance and Data Management and take the lead of a Data team.
Upon completion of your Data Analysis Lead training at Jedha, you will be able to:
Apply best practices in Data Governance and Data Management
Manage Data projects in an agile way
Develop a real Data culture within your organization and your teams
Subjects:
Docker, Neo4j, Python, Machine Learning, AWS
Locations:
Online,
Paris, Lyon, London, Lille, Bordeaux, Marseille, Nantes, Toulouse, , Rennes, Strasbourg, Brussels, , Geneva, Lausanne, Montreal, , Tunis, Casablanca, New York
In-person
Available Online
Course Description:
You have never written a line of code? Don't worry: our course is designed to demystify Data. In 70 hours, you will get strong skills in Data Analysis and Data Science.
At the end of your Data Essentials training at Jedha, you will be able to :
Analyze data using SQL and Python
Visually represent the results of your analysis
Create simple Machine Learning algorithms
Subjects:
A/B Testing, Jupyter Notebook, Data Analytics, SQL, Algorithms, Data Visualization, Data Science
Locations:
Online,
Paris, Lyon, London, Lille, Bordeaux, Marseille, Nantes, Toulouse, , Rennes, Strasbourg, Brussels, , Geneva, Lausanne, Montreal, , Tunis, Casablanca, New York
In-person
Available Online
Course Description:
Artificial Intelligence models are constantly evolving. Choose a state-of-the-art training, constantly updated. Highly practical, our training will give you the skills required by companies.
In 420 hours, develop advanced skills in Data Science, Data Engineering, and Machine Learning. This is the first step to succeed in your career transition and become a Data Scientist or Data Engineer.
At the end of your Data Science Fullstack training at Jedha, you will be able to :
Collect and store large amounts of data
Build predictive models thanks to Machine Learning and Deep Learning
Deploy your models in real-world conditions
Locations:
Online,
Paris, Lyon, London, Lille, Bordeaux, Marseille, Nantes, Toulouse, , Rennes, Strasbourg, Brussels, , Geneva, Lausanne, Montreal, , Tunis, Casablanca, New York
In-person
Available Online
Course Description:
Already working in Data? Develop a high-demand dual competency! In 2023, companies are looking for hybrid profiles between Data Scientist and Data Engineer.
In 105h, perfect your skills in Machine Learning, Reinforcement Learning and Data Engineering.
At the end of your Data Science Lead training at Jedha, you will be able to:
Deploy your applications with Docker and Kubernetes
Build a data pipeline to analyze the data generated by your apps
Automate and monitor your Machine Learning models
Jedha Reviews
Average Ratings (All Programs)