June 9, 2020
Springboard Launches New Introduction to Design Course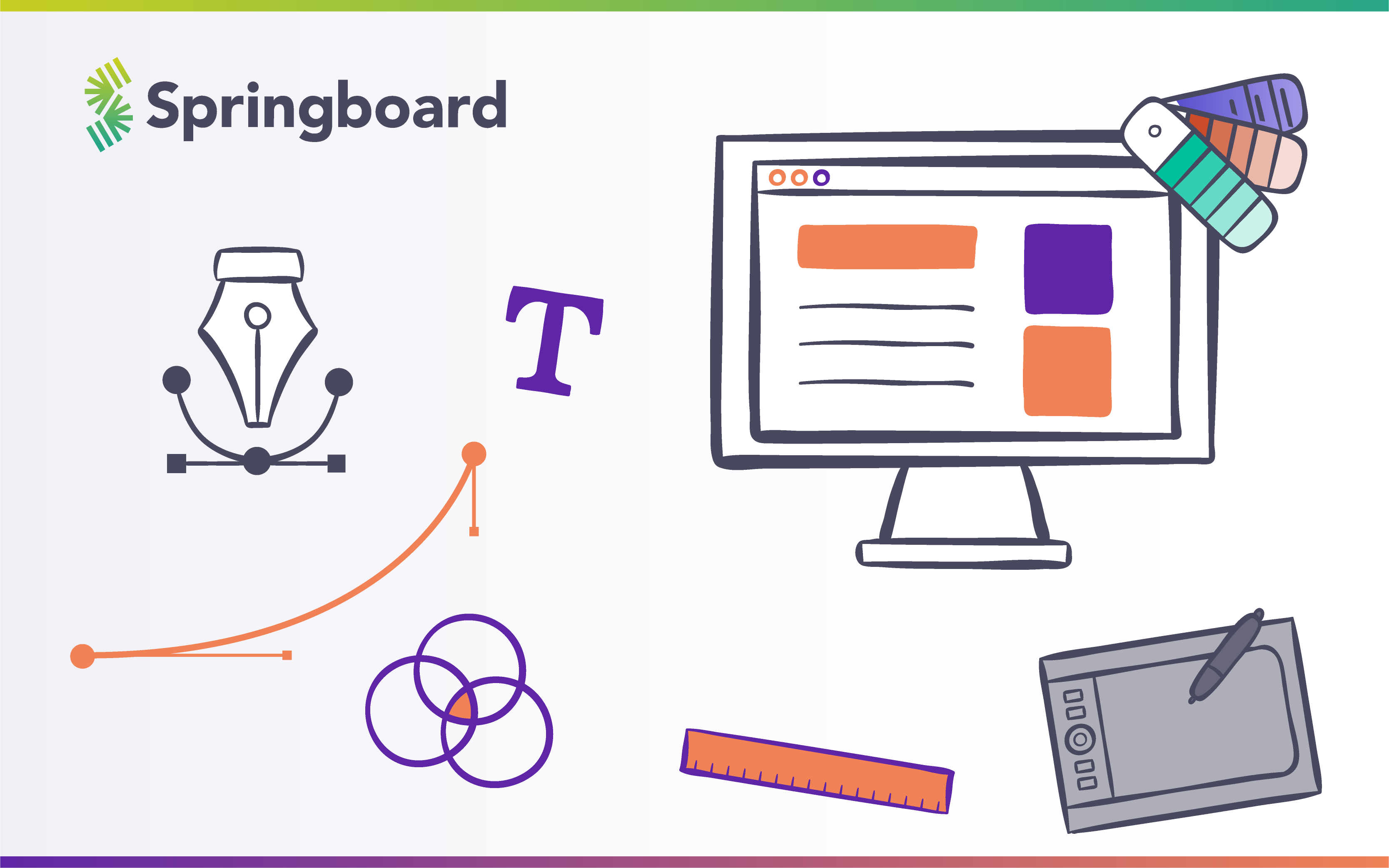 Springboard has helped hundreds of students kickstart careers in tech. From data science to machine learning to UI/UX design, Springboard's courses are 100% online, self-paced, and all come with a proven job guarantee, which offers a full tuition refund if graduates aren't able to land a job within six months of completing the course.
Today, Springboard is consistently one of Switchup's top-ranked bootcamp providers, with an average rating of 4.68 out of 544 verified reviews.
Springboard's latest course, Introduction to Design, offers students a new kind of experience. The four-week, online course allows students to experience the Springboard curriculum in a bite-sized, easily digestible format. It's aimed at both those who want to test if online learning is for them, and those who are simply curious to see if their interest in design could lead them towards a new career.
For emerging designers looking to gain a technical edge, Springboard's Introduction to Design course offers the chance to test the UI/UX waters while getting a sneak peek into the online bootcamp experience.
Here's what students can expect from the course:
An overview of basic design skills including Sketch or Figma (student's choice)
Design exercises and an end-to-end project, where students will:

Conduct research
Create a user persona
Sketch possible solutions
Create low-fidelity wireframes using Sketch or Figma
Build high-fidelity designs using Sketch or Figma
Choose to conduct usability tests
Despite the shorter format of this course, students will still have access to Springboard's acclaimed one-on-one mentorship. All Introduction to Design students have access to:
One-on-one mentorship from a design expert who will provide assistance, career advice, and insight into the day-to-day life of a designer via weekly calls (four in total)
A one-on-one call with a career coach, who will answer questions about the design industry and help you pick the best career path for your skillset and interests
Hands-on, exercise-based learning
Access to a dedicated student advisor, a teaching assistant, and student operations support
Access to a community of aspiring designers and design experts, including weekly "office hours" with mentors and UI/UX Career Track alumni
There is no application process for Springboard's Introduction to Design course. Students simply enroll and pay a one-time tuition fee of $490. (Springboard is launching the course with a special introductory price of $349 for a limited time.)
Since the course is a mini-version of a typical Springboard bootcamp, students will then have the option to then enroll in Springboard's UX Design Career Track or the UI/UX Design Career Track upon completion.
Learn more about Springboard's Introduction to Design course and enroll here.
---
This post was sponsored by Springboard. To learn more about Springboard, visit www.Springboard.com or check out their reviews on SwitchUp.