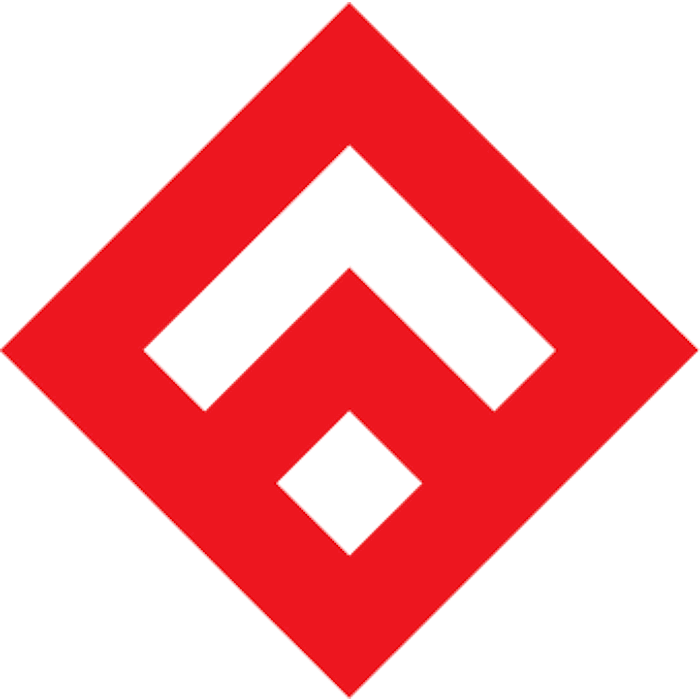 Fullstack Academy
Online,
NYC,
Chicago,
San Luis Obispo,
+4 more.
Los Angeles,
Baton Rouge,
Jacksonville,
San Diego

Ranked 2022 Best Bootcamp
About Fullstack Academy
Location: Online, NYC, Chicago, San Luis Obispo, Los Angeles, Baton Rouge, Jacksonville, San Diego
Fullstack Academy is an immersive web development bootcamp with campuses in New York City, Chicago, and online.
Fullstack teaches an advanced, relevant curriculum that is constantly updated based on current tech trends. The course is focused on JavaScript-oriented... Read More technologies to prepare students for top development jobs at tech firms and startups alike.
During the program, students will learn fundamentals, fullstack web development, best practices and tools, and the developer culture. Students will become comfortable and efficient using technologies that include JavaScript, HTML5, CSS3, Node.js, React, PostgreSQL, and Git. Students will also be exposed to industry practices including test-driven development and pair programming. They are also encouraged to expand their education with Fullstack's CTO lecture series, which provides training for tech leadership and career development.
In addition to the full-time, 13-week program, it offers various courses to fit students' needs, including a bootcamp prep course designed to help students pass rigorous bootcamp admissions (students can choose between month- and week-long courses), and a 26-week Flex immersive course that offers an opportunity to complete the rigorous Fullstack Immersive program over a six-month period while maintaining a full-time job.
Fullstack's Bootcamp Prep will help prepare you for admissions into our prestigious flagship Software Engineering Immersive, Remote Immersive, and Flex Immersive programs. This rigorous course will also prepare you for admissions into other highly-ranked coding bootcamps. You'll learn more than just the fundamentals of programming, you'll learn how to solve real-world coding problems using the JavaScript language.
Courses
University of San Diego Cyber Bootcamp (Part-Time)
Locations: San Diego
Course Description:
Powered by Fullstack Academy, the University of San Diego Cyber Bootcamp is built to take students from cybersecurity novice to in-demand cybersecurity professional in just 26 weeks of part-time study. Located on USD's campus in San Diego, this beginner-friendly program covers the most important techniques, tactics and tools for a lucrative cybersecurity career including networking essentials, Linux & Python, Command Line Input (CLI), pen testing methodology, vulnerability discovery, threat modelling, and preventing recon.
The immersive is powered by Fullstack Academy, one of the longest-running and most successful coding bootcamps in the nation. Its graduates are equipped to succeed in the professional world through Fullstack's foundational teaching method which allows students to thrive in their first job and every job after. Bootcamp grads also gain the assistance of Fullstack's dedicated career services team and leave as members of the USD-Fullstack community— a supportive alumni network that can help open doors to future career opportunities.
Web Development Fellowship at Fullstack Academy
Locations: NYC
Course Description:
In partnership with the NYC Tech Talent Pipeline, the NYC Web Development Fellowship will award eligible NYC residents tuition-free admission to Fullstack's award-winning Software Engineering program. This curriculum has been proven successful—Fullstack graduates are now working at companies like Google, Venmo, Facebook, Amazon, and LinkedIn, as well as hundreds of innovative small- and mid-size tech companies. Learn more about the fellowship as well as eligibility requirements on the Fullstack website: https://www.fullstackacademy.com/nyc-fellowship
Subjects:
CSS, HTML, React.js, Node.js, Express.js, JavaScript
Fullstack Academy Reviews
Average Ratings (All Programs)
Tarek Hassan
Graduated: 2018
Course
Software Engineering Immersive
"It was more than Amazing"
I was quite rusty before attending the program. I had no confidence when I apply for a job.
Taking this course was a whole new experience it was really immersive and full of learn by doing materials.
Pros:
-short videos to the point which made me feel excited... Read More and less bored
-great community
-very good and helpful instructors
Cons:
-I had to do a lot of searching to learn some of the materials i wish they expand the section of (back-end developing) more.
Michal Janek
Graduated: 2017
Course
Software Engineering Immersive
"What happened to me after Full-Stack Developer Degree"
The overall course was great, it started with basics and at a relatively mediocre pace went through all necessary parts of a Full Stack Development.
I actually got a position after an interview for a Full Stack Developer and most of the topics discussed... Read More during the interview were being explained in this course, which I am pretty sure was not a coincidence.
The course is to the point, no useless information, only necessary concepts are being taught. I would recommend.
Amanda Nelson
Graduated: 2019
Course
Software Engineering Immersive
"Great bootcamp :)"
I had been eyeing doing a bootcamp for about 5 years, so I think my perception of them was from the earlier days. I honestly expected a more intense experience with more committed peers. A big surprise to me was that Saturdays are optional (and only a... Read More handful of us max were ever there) and everyone left campus at 5pm on the dot every day.
The curriculum is split between 3 phases - Foundations (remote, vanilla JS), Junior Phase (learning the stack and how to put together a full web app), and Senior Phase (building 3 full projects). I found myself with lots of free time during the junior phase. I was disappointed that when I asked fellows or instructors for ideas on what else to work on, they mostly just told me to relax and have fun.
Ok, that's the bad out of the way.
The good - Fullstack ultimately gave me what I paid for. The ability to get a job as a software engineer. I graduated 3 weeks ago and have already had 4 offers and accepted 1 at my top choice company. I felt very prepared for my interviews (although I think part of that was my exposure to the tech scene in my previous job). Learning React is key as I think that's one of the main things that set me apart from just CS grads and every company I interviewed with uses React. I was able to go from theater producer to account manager to software engineer and I don't think I could have done it nearly as fast without Fullstack. I will also say that Collin the instructor is fantastic. Eager to teach, knows everything, and great at explaining the underlying concepts behind the frameworks. I was very, very thankful for his code reviews and guidance.
Suggestions to Fullstack - Please don't ignore students if they are bored/ahead. I really appreciated the extra workshops that started being available to me towards the end of Junior phase. If a student asked me what else they should work on, I would tell them to build a simple CRUD app. Then I would say re-do it using React Hooks instead of Redux. Then I would say use GraphQL.
Suggestions to Students
- Pick your capstone project carefully, but not in the way you think. I was very focused on the actual product and wanted it to be cool, but I am so so thankful that we ended up using new technology and went through struggles and learnings I could talk to. This came up in all my interviews. Several said they brought me in because they liked how well I could communicate in my Youtube video and one had me give a 15 minute presentation on a challenging project to a room full of people. If you don't know how everything in your app works, ask your teammates to talk you through the code AND their decision making process. This was super important for interviews.
- This is something not everyone can control, but I think my exposure to the tech industry and how software is built was invaluable. The people in my class who had similar backgrounds really stood out and seemed to grasp the bigger picture much much better. So if you can work in the field before doing a bootcamp, I highly highly recommend it. I had no technical experience before landing a job as an account manager so I do think this could be an option for lots of people.
- And go to the optional Saturdays and do the optional workshops! They were my favorite workshops and the most beneficial.
I think Fullstack is a top tier bootcamp and I am very grateful for all that it gave me.
Elizabeth Silverstein
Graduated: 2019
"Best people, best program"
Simply put, Fullstack's curriculum can help you change the trajectory of your life. After years working in non-profit and for-profit sector, I was ready to pursue my interest in coding. I choose fullstack because of its emphasis on a challenging curriculum... Read More and only accepting good people. The instructors at Fullstack were more than willing to work closely with me as a student to answer any lingering questions I had after lectures, I was honestly surprised how much one-on-one time I was able to get with all of them. After the program I went on to become a teaching fellow at fullstack which gave me a peek behind the curtain and I can say with confidence that everyone who I interacted with on the fullstack staff level was as committed to helping students succeed as anyone I have met. From the more behind the scenes staff like Ben and Brett, to the instructors like Collin, Priti, and Finn everyone was kind and working everyday to make this a better program. Software is a quickly changing field and Fullstack provide the flexibility for the curriculum to stay up to date with the newest tech and best practices. Also must give a shout out to the career success team including Holly in Chicago. No one has been more committed to getting me a job, Holly is the best!
Brandon Sotiroff
Graduated: 2019
"Incredible experience"
I couldn't have learned this much information this fast without Fullstack Academy. The instructors were incredibly helpful not only in teaching the information, but also getting you to think like a software engineer. I learned the most useful technologies... Read More and also "learned how to learn." I was able to get a job from the launch day as well with the help of the career counselor, Holly Valenty. I also gained some friends along the way, and I'm so glad I did an in-person program as opposed to self-study or online. I highly recommend Fullstack Academy, it worked for me!
Jonathan Kurinsky
Graduated: 2019
"Very much worth the investment"
Prior to attending Fullstack's full-time immersive web development program in Chicago, I'd worked in logistics and operations within the publishing industry for a bit less than a decade. I self-taught a bunch of Python during that time for purposes of... Read More business process automation, and after coming to really enjoy this part of my job I eventually decided to try to break into the tech industry. After looking at the job market for web development, I realized that despite some demonstrable technical skills in order to actually get hired I'd need to do a few things: (1) learn the tooling and ecosystem that surrounds the immensely complex, fast-moving world of modern Javascript, which I couldn't do alone; (2) gain some experience writing code as part of a team, for having only ever worked in relative isolation; and (3) develop a portfolio showing proficiency in web technology stack in demand on the market. I looked at bootcamps in Chicago, Denver, and a couple of other cities hoping to find a place that would help me in all three of these respects. I wanted a relatively selective program so I'd be working with people who already had a bit of technical experience (or the facility to acquire it quickly). I wanted a program that required students to come in the door with a fairly solid grasp of the fundamentals of the main language or languages used so classroom work could focus on frameworks and technologies rather than for loops and functions. I wanted the program to have a strong curricular component based on working together in teams. I wanted a program whose graduates' portfolios weren't just cookie-cutter copies of todo apps or simple CRUD applications; I wanted to finish with projects demonstrating some creative engagement with technically challenging problems so I could be competitive on the job market alongside CS majors. Lastly, I wanted a program whose curriculum seemed up-to-date, reflecting new trends and directions the industry is moving in (e.g. React, Angular 2, functional programing concepts and patterns), rather than older technologies, however battle-tested they might be (e.g. Rails, Laravel, etc.). I chose Fullstack Academy (hereafter, "FSA") for it seeming to be a good match on all counts-- albeit after no small amount of research (including flying to Denver to spend a couple of days on a competitor's campus). FSA requires students to have a grasp of fundamental control and data structures in at least one language (as well as some demonstrable problem-solving ability) before being admitted. FSA requires admitted students to complete an at-home month-long "Javascript Foundations" curriculum before stepping the door, ensuring that everyone has a base level of proficiency. After getting everyone up to speed in its tech stack, the second half of FSA's program ("senior phase") assigns students to teams to complete projects in an environment designed to approximate the practices and rituals of a real-world agile workflow. In this "senior phase", students are not just encouraged but mandated to explore technologies beyond FSA's stack, finding interesting problems to solve along the way, documenting their work with videos and write-ups that prepare them to present their work on the job market. Finally, FSA's curriculum switched to React a couple of years ago emphasizes a functional style (e.g. you learn the syntax for OOP in JS, but SOLID is not taught; on the other hand, students spend lots of time thinking about how to write pure functions and that are easily testable). That's what my research taught me about the program. What I found at FSA vastly exceeded even these expectations. FSA's staff are extremely committed to instructional excellence for every student. In contrast to what I saw when checking out some larger, more impersonal programs, they get to know each student, identifying who is struggling with what and how to best help, on the one hand, and figuring out how to further challenge students who are breezing through the material, on the other. The curriculum is designed not just around teaching Javascript and the chosen stack, but at teaching students how to continue to grow as developers. At the beginning of the junior phase, the workshops do a lot of handholding, but as the program progresses the demands are ramped up: students take on projects involving larger and larger portions of the stack, moving from test-driven learning to building code that meets requirements stated much more abstractly, eventually in the senior phase being pushed to learn new technologies on their own and to solve problems with increasingly less instructor assistance. Throughout this process there is a healthy expectation that students will build up debugging resilience and gradually learn how to use Google to solve their own problems, though always with help from instructors and TAs. In some ways the purpose of the program, beyond teaching a particular stack, is to equip students with the knowledge of technique and confidence necessary to continue learning in a self-directed way, which is part and parcel of working as a software professional. The program places strong emphasis on learning to give and respond to feedback in healthy and productive ways, which does a great deal to ease the transition from pairs to teams and collectively acculturates students to the kind of social organization and processes employed in workplaces. All of this is wonderful, but it's the approach taken in the "senior phase" and around the capstone project that really sets FSA apart. Throughout the first classroom-instruction phase, FSA collects survey data about which pairs of students work well together. In the senior phase, the instructors build teams based on this data combined with student performance scores and the results of further surveys which ask students what kinds of applications they're interested in building. Teams are guided through a process which helps them decide between ideas, translate the best ideas into minimum viable products, and then into production-ready applications. The balanced, well-matched teams generated through this process are in a position to be pushed by the instructors and teaching assistants to build technically interesting applications that demonstrate students' capacity to pick up new technologies and capacity for deep thought about architecture and design. As in any bootcamp program, things move quickly. It's up to students to dive deep into technologies or parts of the stack in which they would like to specialize. The portfolio projects can end up having a "hackathon" feel, for this being the environment in which they're produced-- but employers of course understand this. Tough choices have to be made about what to cover and what not to cover. But these are all par for the course with all bootcamps for being built-in to the territory. There are a couple of potential challenges unique to FSA worth mentioning. FSA's teaching-assistantship model (they're called "teaching fellows") is based on keeping former students around for a three-month contract to help guide more students through the program, in contrast with some other programs which keep around a semi-permanent teaching-assistantship staff (i.e. people with less expertise than instructors who are the front-line debugging helpers, coaches, code reviewers, etc.). While the instructors typically stick around for several years, teach many cohorts, and grow their own skills as programmers and pedagogues through this experience, the relatively short duration of the fellowship program makes it hard for FSA to accumulate experience and wisdom in the area of its teaching assistants. On the flip side, teaching fellows always have a fresh memory of what it was like to be a student and are in this respect well-positioned to help other students navigate the program's many challenges and demands-- the program is quite good at selecting qualified former students for this role. FSA prides itself on an always up-to-date curriculum and has a lot of infrastructure in place to collect student feedback on the curriculum and integrate improvements into it. But as of Fall 2019 FSA moved more slowly than should be possible in integrating this feedback due to the many demands placed on instructor time. I believe they are now in the process of reorganizing curriculum design into a separate department to help address this issue. These are growing pains that instructors and management will freely admit to-- and I am fairly confident that FSA will rise to meet them in the years to come. Whatever the challenges faced by the program, I liked the environment at Fullstack so much that I decided to stick around as a teaching fellow despite some leads for local jobs that would have paid much more (I should say that I've wrapped up that contract and am no longer employed by FSA at the time of writing!). Some words on the alumni network and the career success program. When FSA advertises that they've helped candidates land jobs at top companies, they're not kidding. While obviously not everybody will end up at Google, or whatever, it's also not just a couple of outliers that have made it into FAANG companies. (In NYC, Google in particular has taken an interest in FSA graduates and it's not uncommon for a few grads in each cohort to go through the interview process-- whether they make it in, or not, it's a great learning experience.) FSA is known for its academically rigorous curriculum and the quality of its graduates relative to other bootcamps, and companies that have hired from FSA are likely to do so again-- facilitated by an alumni network that feels loyalty to the program and helps graduates navigate the complexities of the job market. It's not uncommon as an alum at career fairs or tech events to name-drop Fullstack and see faces light up: "Oh, great! I've heard good things about them / I've worked with a Fullstack grad / My coworker spoke so highly of a Fullstack grad they've worked with," and so on. After the program I planned a move to a new city in which there was a *much* smaller FSA alumni presence than Chicago or NYC. But the few alumni in my destination city more than made up for their small numbers with a willingness to help me understand the market and find companies where I might be a fit. Not long into my search, with lots of advice from alumni and and the career success team at Fullstack, I was able to land a wonderful position at a Fortune 50 company.
Anonymous
Graduated: 2019
"Very very Informative"
This course is quite intense but it very rewarding. Getting to know lots of languages is a huge benefit, and not just any languages, but upcoming languages
Anonymous
Graduated: 2018
"Great Training"
Fullstack Academy has great instructors and career team that wants you to succeed. The course content is valuable and the career team is always just an email away with help. Highly recommend.
"Amazing experience!"
I found my love for programming very late in college, and as a result was unable to pursue it very far while I was still in school. I weighed the option of a masters vs. a boot camp, and ultimately decided that a boot camp made more sense for me both... Read More professionally and financially. When it came to choosing which boot camp I wanted to do, I didn't shop around much. I figured that if I was going to invest so much time and money, I was going to do it at the best boot camp.
Coming out of Fullstack, I can confidently say that enrolling here as a student was one of the best decisions I've ever made for myself. The program offers high quality instruction, and the staff and instructors are dedicated to creating the best possible experience for students. My fellow cohort-mates as well as the alumni I've met have also all been incredibly supportive. After about 6 weeks of job searching, I'm now gearing up to start my new job, and couldn't be more excited for my future!
Julia Pollack
Junior Software Engineer |
Graduated: 2019
Course
Software Engineering Immersive
"Excellent introduction to software engineering"
Great instruction and curriculum by Priti, Ben W., Collin, and Finn. With only a few technologies, FSA spends more time teaching what is harder to learn on your own, teaching high-level concepts with practical application. Excellent career support by... Read More Holly that does not make unrealistic promises or do any of the work for you: they are support in the perfect sense and show you how to have the most efficient job search possible. My few qualms are not as much raw SQL and data structures/algorithms instruction as I would I have liked, and I feel the basic concepts of these would be easy to incorporate into the Foundations portion of the course, which would leave a little more time for more in-depth study/practice that is harder to do on one's own during the immersive phase.
You may also be interested in...