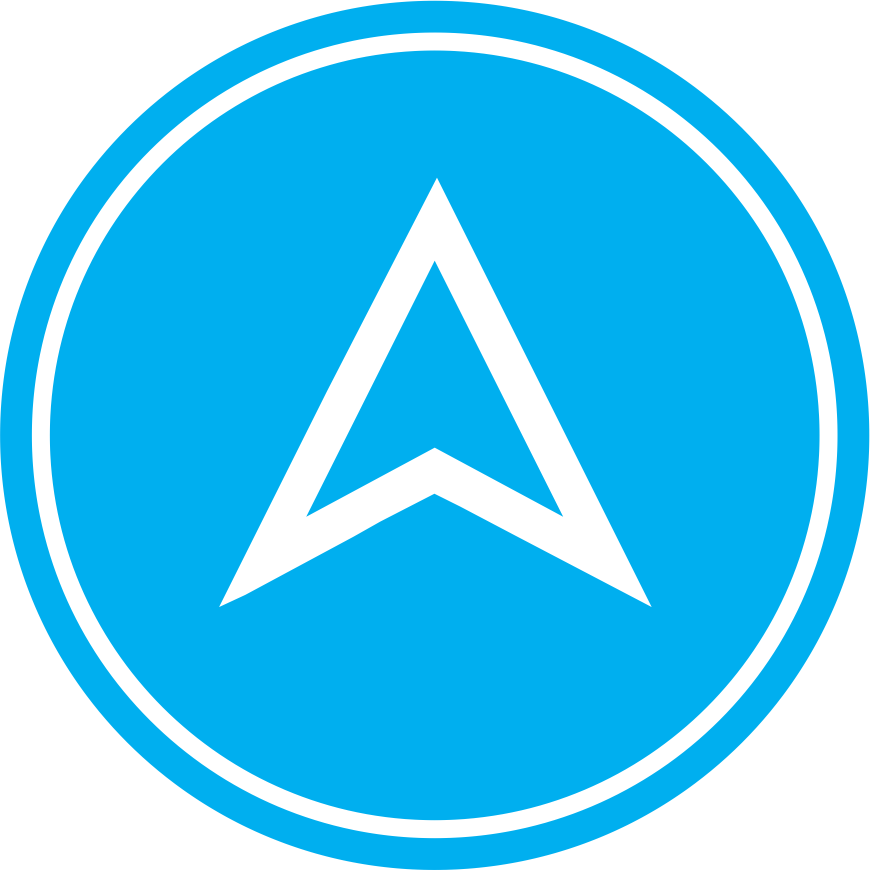 Tech Elevator
Online,
Cleveland,
Columbus,
Cincinnati,
+7 more.
Pittsburgh,
Philadelphia,
Detroit,
Charlotte,
Chicago,
Dallas,
Wilmington

Ranked 2022 Best Bootcamp
About Tech Elevator
Location: Online, Cleveland, Columbus, Cincinnati, Pittsburgh, Philadelphia, Detroit, Charlotte, Chicago, Dallas, Wilmington
Tech Elevator offers a full-stack coding bootcamp dedicated to preparing students from a variety of backgrounds for a career as a software developer. Prospective students can choose to study Java or .NET and learn HTML, CSS, SQL, API, and JavaScript.... Read More The full-time, 14-week bootcamp runs Monday through Friday, 9-4:30p, with a low student-to-instructor ratio to ensure the best supportive environment for participants. The part-time, 30-week program includes a mix of self-study modules, live lectures and work in small groups through paired programming.
Tech Elevator's nationally recognized career-readiness Pathway Program is responsible for some of the highest placement outcomes in the bootcamp industry and includes over 30 career prep sessions focused on elevator pitches, digital branding, interview practice, direct connections to employers, six months of placement support post-graduation, and alumni and mentor networking.
Tech Elevator's instruction is delivered both online and in-person at campuses located in Cincinnati, Cleveland, Columbus, Philadelphia, Pittsburgh, Charlotte, Dallas, Detroit, and Wilmington. Tech Elevator also offers students beyond its core markets, and throughout North America, class options through its National Live Remote program.
Tuition and payment options include financing through lending partners Sallie Mae and Ascent, workforce grant dollars, Represent Tech Scholarships, Veteran Benefits, and an Income Share Agreement that allows students to pay back tuition once they land a job.
Courses
Locations: Cleveland, Columbus, Cincinnati, Pittsburgh, Philadelphia
Course Description:
By the time you graduate, you will be able to create dynamic, database-backed web applications using the .NET platform. This will give you the foundational skills to hit the ground running as a junior web application developer.
Specific technologies you will learn include:
- Introduction to programming in Java or C#
- Server-side programming in Java or .NET
- Database programming in Java or .NET
- Java or .NET frameworks and design patterns
- Client side web programming (Javascript, JQuery, Bootstrap, Web services, XML, JSON)
In addition to learning coding skills, you will also develop important career skills through our Pathway Program™ helping to prepare you for job interviews and connecting you to hiring companies.
Full-Time on Campus: Jan. 17, 2023, May 15, 2023
Duration: 14 weeks full-time and 30 weeks part-time.
Subjects:
C#, CSS, HTML, jQuery, SQL, JavaScript
Locations:
Online,
Cleveland, Columbus, Cincinnati, Pittsburgh, Detroit, Philadelphia, Charlotte, Chicago, Dallas, Wilmington
In-person
Available Online
Course Description:
By the time you graduate, you will be able to create dynamic, database-backed web applications using the Java platform. This will give you the foundational skills to hit the ground running as a junior web application developer.
Specific technologies you will learn include:
- Introduction to programming in Java
- Serverside programming in Java
- Database programming in Java
- Java frameworks and design patterns
- Client side web programming (Javascript, JQuery, Bootstrap, Web services, XML, JSON)
In addition to learning coding skills, you will also develop important career skills through our Pathway Program™ helping to prepare you for job interviews and connecting you to hiring companies.
Online: Oct. 24, 2022, Jan. 17, 2023, March 6, 2023, May 15, 2023
Online Part-Time: Nov. 26, 2022
Duration: 14 weeks full-time and 30 weeks part-time.
Subjects:
CSS, HTML, jQuery, Java, SQL, JavaScript
Tech Elevator Reviews
Average Ratings (All Programs)
AJ Cody
Developer |
Graduated: 2021
Course
Java Coding Bootcamp
"The Best Decision of My Life"
Making the decision to join a coding bootcamp is incredibly nerve-racking. For most of the students I enrolled with, they were making a huge career change and taking a giant leap of faith. Including me. That being said everything about the Tech Elevator... Read More program went above and beyond anything I could've ever expected. It honestly was the best decision I have made in my life. If you are someone that knows coding is your future, then I would 10,000% recommend Tech Elevator as the school that will get you to that future. The content of the program was fulfilling, and I came out of it knowing I could succeed in the industry. The instructors are readily available to go over anything you are learning in the curriculum. Most of everything I was asked in any technical interview was covered during the course. The 14 weeks are incredibly challenging and there isn't a day wasted. You will come out of it prepared for any junior level developer job. I would suggest doing a basic coding tutorial before day one. It will go along way in the first couple of weeks, which is where I saw a lot of people struggling the most. Everyone from the pathway program worked incredibly hard to prepare me for my interviews, which in my opinion is where Tech Elevator really separates themselves from other bootcamps. You will give your elevator pitch multiple times to employers. You will also do many mock interviews with that will prepare you for any question that might be thrown your way. I have never been so prepared for any interview in my life, and I think that is the main reason I landed my current job. Also, shoutout to Peggy! She can answer any question about the job hunt that you could possibly think of. I think if you are ready for the career change and can afford it, this is the bootcamp for you! It's worth it.
Anonymous
Application Development Analyst |
Graduated: 2021
"Put in the Work and You'll Be Successful"
I've always wanted to have a career as a software developer, and when I was laid off from my job because of the pandemic, I decided there was no better time to just finally DO IT. After extensive research, I chose to go the bootcamp route instead of going... Read More back for another degree and Tech Elevator was in my short list of options. The main reason I picked TE was because of how localized it is. I wanted a bootcamp that knew my area and had connections to companies there. I was also appreciative of their application process, the screening/pre-work, and how they helped to get you ready for the bootcamp before it even started. Bootcamps are still a fairly new concept and they all have some bugs to still work out. But TE is on track to being a shining example of what a bootcamp should be. Their curriculum is challenging and relevant, their staff cares about their students, and their growing local networks provide many opportunities to their students. Overall, I am very happy with my decision to not only attend a software engineering bootcamp but also that I chose Tech Elevator. Pros: -instructors are knowledgable, helpful, passionate about teaching, and greatly care for their students' success -Java is a challenging programming language to learn and their curriculum breaks it down into very manageable pieces -matchmaking with local companies, many of which may lead to job offers -post-graduation support to help you prep for interview and keep you on track with your job searching Cons: -some of the career-prep content is too generic, lacking in content, and doesn't feel individualized Cons: -some of the career-prep content is too generic, lacking in content, and doesn't feel individualized
Evan Morgan
Software Engineer |
Graduated: 2021
"Believe in Yourself"
If you had told me 6 months ago that after attending a coding bootcamp I'd have a job at a Fortune 20 company making 4x what I make now with a career outlook that is literally infinite -- I would have called you crazy. I had always thought that a career... Read More in tech was so distant and unattainable because I didn't go to college for Computer Science, and when I tried to learn how to code on my own I just didn't have the willpower and time to really build a portfolio in order to get a job. I felt stuck, and back then I had no idea what was actually possible. Luckily, I finally made the leap and signed up at Tech Elevator Cleveland. The hardest thing I've ever had to do was move back in at my parents, quit my job, and take out a $15,500 loan to join a school I wasn't sure that could deliver on their promises. I had read so many mixed, and quite frankly mostly negative reviews and opinions, on coding bootcamps all across the internet, whether it was Reddit, blogs, or articles -- everyone had something terrible to say about them. Don't listen to these people, they are so, so so wrong. Whatever your financial situation is, education, or background, you can and should attend a high quality coding bootcamp like Tech Elevator! My boss now says they actually prefer hiring bootcampers as they have more applicable skills, workprofessional experience, and can hit the ground running right away. The program at TE is incredibly thorough and gives you all the skills you will need to get a great job as a Software EngineerDeveloper or other non coding-based tech role (Product Owner for instance). It is extremely difficult and will be one of the hardest things you've ever done, and I say that as someone who had prior coding knowledge and went to college and loves to learn, but it was still incredibly difficult! Don't worry if you don't have prior knowledge though, I saw many of my peers without coding experience make it through just like I did, you just have to believe in yourself and not give up and the staff at TE will do the rest to see you through!! My instructor was one of my favorite instructors I've ever had. She was very experienced and could expound upon advanced concepts and had a wide breadth of knowledge across the entire software stack. Her teaching style was awesome, she made sure everyone was absorbing the knowledge and wouldn't let the quiet people in the back of the class get away without learning the material. She was also hilarious and made the entire process so fun and enjoyable. The pathway program is an entirely different side of the whole experience that I completely overlooked and didn't pay much attention to prior to signing up, but that is so crucial to your success in finding a job. While they don't guarantee you get a job, they will honestly do every single thing in their power to make sure you get one, and as long as you put in the effort you will get a great job! I loved my pathway instructorclasses just as much as I loved my coding instructorclasses, and that is what sets TE apart from the rest from what I've heard from other people that have gone to similar bootcamps. TE delivers the entire package. Shoutout to Beth, Katie, and the rest of the TE staff. I owe you big time!!! <3 The most satisfying part of the entire experience was after graduating and getting my first job as a Software Engineer, I realized I could do absolutely ANYTHING I set my mind to. It was by far the hardest thing I've ever done, but I did it, and TE taught me that.
Anonymous
Junior Developer |
Graduated: 2021
Course
Java Coding Bootcamp
"A great kick start to a coding career"
Like many joining Tech Elevator and similar other bootcamps, I was someone who had been teaching myself code through various self-paced online courses and YouTube videos, and decided I wanted to pursue coding full-time. This is something that is probably... Read More said over and over again, but BE PREPARED FOR ALOT OF WORK. You will be in class for 3+ hours a day, often spend just as much time on homework, and there's other pair programming projects and not to mention capstones. And then the stress gets a bit more compounded by week 10, when Matchmaking and job applications come along. Despite being stressed constantly and hunched over a computer for 10 hours a day sometimes, it was one of the best decisions I could ever possibly make for my career trajectory, as I was slowly but surely approaching burnout in my previous position. The price tag was difficult to swallow, but after someone I know recommending the experience to me and seeing her succeed, I decided to finally bite the bullet after mulling it over, for more than a year. Instructors are very knowledgeable, approachable, and are more than happy to help with your interview prep and advice on job offers, when that time comes. I ended up interviewing with 2 companies, and had to bow out of one of them after accepting an offer from the other. I'm on track to make more than I was in my previous (reasonably well-paid) job, and my earning trajectory in the next 2 years should hopefully only continue to grow and exceed anything I could anticipate even 5 years down the line in my previous career. So financially, it does pay off, and the work continues to be infinitely more interesting and rewarding. Words of advice for anyone considering Tech Elevator: 1- There are no shortcuts to becoming a good software developer. TE tries to teach you as much as possible in as short a period of time as possible, but you have to do the work. This is really about putting in the hours yourself, doing your own side projects if at all possible, and really just trying to become good at this, in due time. 2-To that end, the best thing you could do to prepare and to get the most out your experience while you're in it, is to LEARN AS MUCH AS POSSIBLE beforehand. This may seem counterintuitive, but this will be the biggest favor you could for your future self. With the pace that TE moves at, its easy to get overwhelmed, and having prior exposure to programming and CS concepts will really help you build on your knowledge and perhaps soak in new things you haven't before. And will help you keep your sanity. Not to mention, help you determine if you really like coding to begin with, before biting this expensive bullet. 3- Take the opportunity to collaborate with other students. This is something that took me a while, but doing homework or figuring out a problem with other classmates helped me think in different ways and get me past walls I was hitting. Not to mention, I made great friends along the way. 4-Take full advantage of the Pathway directors. They are a really important resource. Even if this isn't your first time on the job market, they have amazing insight and connections into the interview and placement process.
Hannah Mullee
Software Developer Associate |
Graduated: 2021
"Couldn't have asked for a better experience"
The program at Tech Elevator as well as the staff is the best in the business. Switching careers can be an overwhelming and daunting move but the Tech Elevator team understands this and does a great job of setting you up for success. On top of the incredible... Read More curriculum and instructors, TE provides a Pathway program that walks you through every step needed to find a job once the program is done. If you are considering a career change to software development, I couldn't recommend Tech Elevator enough.
Jason Coffman
Java Developer |
Graduated: 2021
Course
Java Coding Bootcamp
"Great course, but fast paced"
This was a great course to be a part of, and I learned A LOT in my time here. I would recommend getting familiar with the basic concepts of the different languages you will learn, as it is a very fast paced course. If you enjoy friendly instructors that... Read More are willing to put in the time for you, even if it's after hours, then I highly recommend this bootcamp!
Ben Williams
Technical Support Specialist |
Graduated: 2020
"Quality Training & Job Hunt Support"
For several years I had been interested in learning how to code, and I was introduced to Tech Elevator by a childhoold friend who was the then Campus Director. She called me to see if my current employer would be interested in hiring junior devs, however... Read More that department wasn't in Cincinnati. In any case, she was able to give me great insight on the program, and I trusted her since we went way back. When circumstances finally aligned I applied and was accepted (I actually applied twice and was accepted twice, but timing didn't line up the first time). I can't say enough good things about the training. I felt they did a really great job even though we were still in the midst of the pandemic and everything was remote. After graduation the pandemic was still going and I felt like I was slugging through the hiring process without much success. However, I met regularly with my Pathway Director who helped me continue to tweak my resume, update my LinkedIn and offer her expertise with my job hunt. She also continued to match me with prospective employers when the opportunity would arise. And, finally it happened. I got an offer about 5 months after graduation. I come from a sales background, and I understand the importance of delivering on the expectations that I would set for new customers. Tech Elevator certainly delivered on the expectations they set. Finally, I know people from my class who still haven't gotten a job in tech. They make up that small percentage of people who it doesn't happen for in six months, but I feel pretty confortable in saying that it isn't for a lack of effort on Tech Elevator's part. Tech Elevator has the curriculum and the support to help people transition in to tech; all that is required from you is effort!
Anonymous
Graduated: 2021
Course
Java Coding Bootcamp
"Great instrucotrs"
I had an amazing instructor. He provided great instruction and was able to push me in the areas I had trouble. Very patient in dealing every student no matter how far behind they fell. I was able to promptly receive individualized one on one support.
Dan Mess
Apprentice Developer |
Graduated: 2021
Course
Java Coding Bootcamp
"A Demanding, Rewarding, Lifechanging Experience"
My time at Tech Elevator was a very demanding but ultimately rewarding experience. We had three 4-week modules to introduce us to different aspects of web development, and then a two week final capstone group project to create an app with a team of 4... Read More or 5. I left TE with a solid foundation to keep learning as I move through my new tech career and the confidence to know that I was capable of taking on big challenges and learning a lot of new material quickly. Moreover, TE's emphasis on paired programming and the final group project means that I got really valuable exposure to what it's like to develop software as a team, which was incredible practice for my future career. One of the biggest reasons I chose TE was because of their Career Pathway program, which walked me through creating my own unique elevator pitch, making and maintaining a LinkedIn profile, making and refining a tech resume, and interview skills (intro interview, tech interview, and behavioral interview). What was especially valuable was having mock interviews of every type with feedback afterwards. The Pathway program also brought in several employers a week so that we could learn about their companies and begin to build an idea of what kind of company we wanted to work for and make a wishlist of prospective employers. Pathway culminated in two days of matchmaking interviews where we had 7-8 thirty minute interviews with employers looking to hire entry-level developers. I was one of the fortunate people who actually got notice of an intent to offer before I graduated! I'd done a matchmaking interview with my #1 pick, and they then moved forward with me in the interview process in my last two weeks of camp. I got an email from them the Friday that I was slated to graduate, asking to meet with me Monday to present a job offer. I graduated, met with them the next Monday, and then accepted my new job that Tuesday. About a third of my class had offers before graduating, almost all of them from employers they'd met during matchmaking. And I know a lot more of us were in ongoing interviewing processes when we graduated. I'd recommend TE to anyone who can truly dedicate themselves to the program for its 14 week time span. Like everything else in life, you get out of it what you put in.
Rob Vanderroest
Software Developer |
Graduated: 2020
"Exceeded My Expectations"
After years of taking online coding tutorials, I decided that I wanted to do a career-change and become a software developer. Tech Elevator provided me with the technical knowledge I needed and the interview preparation was fantastic. They were able to... Read More get me interviews with several software development companies in the area and I was able to get hired for a software development job before graduating. I have now been a software developer for 6 months and have Tech Elevator to thank for it.
You may also be interested in...