How to Learn AWS Lambda - 3 Bootcamps to Get You Started
Amazon Web Systems Lambda is another extremely popular cloud service. It's a serverless computing platform introduced in 2014. It allows clients to run code in response to event-driven triggers that require a fast response. In courses preparing you for Lambda, you'll learn more about algorithms, Big Data, data architecture, data science, the relationships among the various AWS systems and will be well prepared for the certification test.
Tech careers in AWS Lambda include Data Engineering, Cloud Architect, Systems Administration and Solutions Engineering. Glassdoor says the average yearly salary for an AWS certified SysOps Administrator is $106,000, and $99,000 for AWS Date Pipeline specialties. Computer and Information Technology careers are projected for continuing job growth over the next decade. The explosive growth in AWS services means that AWS certification promises a continuing very healthy job market.
This list includes bootcamps that offer courses or programs with the subject AWS Lambda.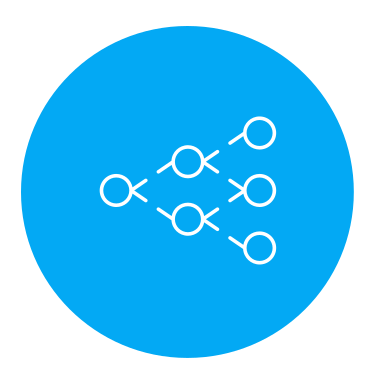 Available Online
Flexible Classes
Job Guarantee
---
Re-Write Your Career Story with Pragra. Pragra is an emerging leader in the delivery of high-quality training programs. We are constantly striving to build on our cornerstone of quality service in pursuit of the company motto "Pragmatic Skills for Job". Pragra offers 4, 8, 12, 16, and 22-week part-time coding bootcamps in Canada, and USA, India, as well as online. Pragra coding programs include Data Science, Full stack Java, Machine learning, DevOps, Big Data, QA...
"Pragra - Quality with amazing price"
I loved their Full-Stack Program! It was perfect for me. I tried one day of another course before this, and I really prefer Pragra's format. The live classroom sessions are an ideal length for you to learn a new concept without being overwhelmed. The flexible weekend schedule helps me learn...
Courses:
Hadoop, Spark and Scala, DevOps-- Weekday Classes, AWS - Weekday Classes
Subjects:
Apache, AWS, AWS Compute Services, AWS Lambda, Big Data
+9 More
---
Mindteck Academy offers live, instructor-led online courses on a rotational basis in Machine Learning, Hadoop, Spark, Scala, Python, MongoDB, DevOps, AWS and full stack Java. Students who are motivated and committed will learn marketable skills that will jumpstart or reinvigorate their career. All of the courses are curated and taught by industry experts, and most courses end with a Capstone Project which will help students who are motivated and committed apply the skills that they...
"Java developer"
A good course to start your career as java developer. You will learn most of the required technologies in the market. The most useful thing is the project that you will do at the end of the course. This project will give you a complete view of how is a...
---
Reify Academy offers an online curriculum to teach students how to take their business idea and execute it using technology as a tool. Students of Reify Academy learn how to: - Evaluate the software needs of a business idea. - Distill down that evaluation into a core minimum viable product. - Build a reliable and scalable MVP version of the student's custom software. - Work as a team with other technical and non-technical entrepreneurs. Understand...
Best Bootcamps received an average 3.00 of 5 based on 48 reviews.