How to Learn Collaboration - 3 Bootcamps to Get You Started
Collaboration software improves communication and engagement throughout organizations. As businesses and institutions expand globally, collaboration platforms provide a shared network for documents, calendars, meeting agendas, and visual conferencing tools. Classes typically teach students how to maximize online collaboration tools.
Collaboration tools are relevant across most industries. Computer software professionals familiar with these tools can find job opportunities training users, improving functionality, installing and customizing software, and troubleshooting coding issues. Successful implementation of collaboration software improves the efficiency of an entire organization. These skills lend to positions as software developers and technology analysts. Employment for computer software professionals is expected to grow by 21%; individuals with these titles can expect an annual salary of $70,000.
Bootcamp classes that include Collaboration software are offered at various levels, students should be mindful of their experience when selecting a program. Programs are offered full-time and part-time, with some online options as well. Many programs include hands-on projects that students can use to build their professional portfolios.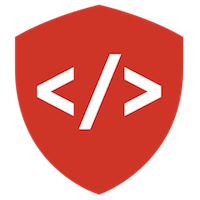 Available Online
Verified Outcomes
Flexible Classes
Accepts GI Bill
VET TEC Provider
---
Code Fellows is the Pacific Northwest's premier technical skills training academy, delivering high-quality live instruction both online and in-person to people from all backgrounds. Learners are guided toward vocational change and life transformation through software development, technical operations, cybersecurity and career training. They guide people from all backgrounds to change their lives through fast-paced, career-focused education. They shape passionate learners with immersive training to meet industry needs and improve diversity. Code Fellows has taught over...
"Modular Learning really helped me financially"
I really enjoyed the modular pace of Code Fellows and I enjoyed the repetition that was built in so that I could allow coding and whiteboards to be more a part of my muscle memory. I ended up taking 101 and really enjoying the curriculum. Then I moved on to...

Available Online
Flexible Classes
---
It's hard to imagine a day going by without people passing along large amounts of information. Messages are everywhere, and the number of messages we receive seems to be increasing each day. Whether via phone, email, mass media, or personal interaction, we are subjected to a constant stream of information. With so much communication to contend with, it can be difficult to grab people's attention. But, we are often called upon to do just that....
"Implementing And Administering Cisco Solutions (CCNA) V1.0"
The training provided in this class was excellent and the instructor was very well prepared and engaged with his students very professionally and effectively. He balanced training objectives with real world experience creating an excellent learning environment. It was a great learning experience with NetCom Learning.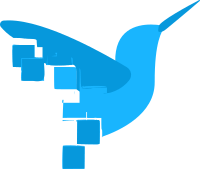 Available Online
Flexible Classes
Locations:
Online,
Oakland
Courses:
Kickstart Full Stack Program, Custom-Paced Bootcamp Program
Subjects:
Algorithms, API, Back-End Web Development, Bash, Bootstrap
+21 More
---
Keep your day job and save money as you kickstart your coding career. In intensive, part-time classes you collaborate on projects to learn the most in-demand tech like Python and React from the top instructors at Kickstart Coding. Kickstart Coding is open to both beginners AND pros, and as it is priced at only 1/3rd - 1/6th the cost of a comparable full stack web development program, the classes make full stack web development accessible...
"Best Course I've Ever Taken!"
I recently completed Kickstart Coding's 6-month coding bootcamp, and I can honestly say it was one of the most transformative experiences of my life. The instructors, especially Michael Bethencourt, were extremely knowledgeable and approachable, and they always made themselves available to answer any questions I had. The curriculum covered a...
Best Bootcamps received an average 4.83 of 5 based on 190 reviews.