How to Learn Figma - 2 Bootcamps to Get You Started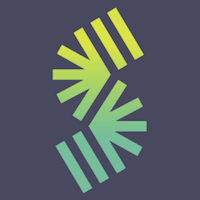 Available Online
Flexible Classes
Job Guarantee
---
Springboard offers self-paced data science courses that can be completed in 2 to 4 months, with one-on-one weekly mentor support. The program costs $499 per month, so students who finish early will pay less for their tuition.
"Great mentoring"
I had a great experience with Springboard and learned so much from my mentor and career coach. I'd highly recommend this course to anyone looking to break into the field or looking to brush up on their skillset. With the self-selected topics for capstones, you can begin to build your...
Locations:
Online,
London
Courses:
User Experience Design
Subjects:
CSS, Figma, HTML, Sketch, UI Design
+2 More
---
The School of UX offers short and reasonably priced UX & UI training with career advice and one-to-one mentoring. It's run remotely and in London by professional designers with 15+ years of experience working with companies like Microsoft, Heathrow, Vogue, British Airways and numerous startups. We've helped over 3000 people who want to upskill or pursue a career in creative industry – without a need for them to take a loan and quit their job...
2021 Best Bootcamps received an average 2.00 of 5 based on 739 reviews.