How to Learn SEM - 3 Bootcamps to Get You Started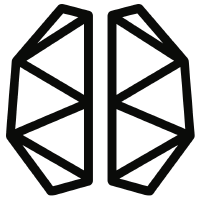 Available Online
Flexible Classes
---
Brainstation provides a collaborative, project-based learning experience with training options across the full digital product lifecycle, including data, design, development, marketing, and product. Established in 2012, BrainStation has worked with innovative companies to develop cutting-edge, real-world digital education.
"UX Design Course Certificate Online"
I've taken two courses (UX Design and Product Management) and can't recommend it highly enough. The instructors for their courses are world class, who are experts in their respective fields, so much of what they are teaching they have real-life experience in. Most instructions also work at some of the...
---
nivelPRO.co is a 8-week bootcamp education program based in Latin America. We offer courses in full-stack web development, mobile development, ux-ui web design and digital marketing in various cities in Latin America. There is a giant shortage of digital talent in the world, and even more in Latin America, so nivelPRO.co is working to solve that problem. Our students enters a labor market with ample opportunities and learn the skills needed most by today's leading...
"Excelente"
El curso de programación web full stack me pareció bueno por la metodología que se maneja y el nivel de profesionalismo que tienen los profesores. Antes pensaba que no podia programar y ahora estoy trabajando en una empresa de software. ¡Lo recomiendo mucho!
Locations:
Online,
Berlin,
Düsseldorf,
Hamburg,
Leipzig
Courses:
Orientation, Web Development, Online Marketing
Subjects:
Agile, Algorithms, Content Marketing, CSS, Data Analytics
+18 More
---
Digital Career Institute (DCI) is a 12-month long coding bootcamp based in Germany with campuses in Berlin, Düsseldorf, Hamburg, and Leipzig. The courses are fully immersive and cover entry-level basics in stack HTML, CSS, and JavaScript. DCI also specialize in technologies like Angular, Node.js, and Databases. DCI was launched as an initiative to integrate refugees into the growing IT industry. Today it is committed to training anyone who wants to pursue a tech career. In...
2021 Best Bootcamps received an average 3.25 of 5 based on 292 reviews.