How to Learn Windows Server - 3 Bootcamps to Get You Started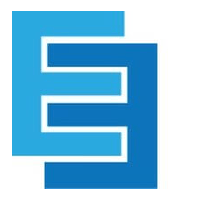 Available Online
Flexible Classes
Accepts GI Bill
Locations:
Online,
Chicago
Courses:
Cybersecurity Bootcamp: REMOTE (Live-Online), Cybersecurity Bootcamp: IN-PERSON (Chicago), OSCP Bootcamp (Live-Online)
Subjects:
Command Line, Cryptography, Cyber Security, Data Analytics, Information Security
+7 More
---
Evolve Security Academy offers holistic cybersecurity education as well as advanced tracks on specific areas within cybersecurity. Courses are held in Chicago, IL and live-online. The Cybersecurity Bootcamp provides hands-on and immersive training, giving students the concrete and practical skills they will actually need on the job. Students gain real work experience through the live security assessment work they perform on non-profit organizations. With over 350,000 unfilled cyber security jobs in the U.S. and 1,000,000...
"The Evolve Security bootcamp gave me a thorough, practical, and hands-on introduction to the information security industry preparing me for a new career in a band new field!"
Pros--the breadth and pace of the content--it fits well for someone who looking to put the time in for a major career shift. Cons--the breadth and pace of the content--one needs to realize you won't master any single area nor will you feel like you have time much margin left...
Courses:
Cyber Defense Analyst Bootcamp
Subjects: Cyber Security, Ethical Hacking, Linux, Networking, Windows Server
---
Level Effect is a premier training provider of cyber security courses covering an extensive list of tradecraft and security disciplines. Using the Foundry cyber learning platform, students engage in a hands-on immersive environment to learn, practice, and master the necessary skills and tradecraft to both attack and defend networks. The members of Level Effect come from deep technical backgrounds within the U.S. Department of Defense (DoD) to include the National Security Agency (NSA). Level Effect...
"Amazing course and instructors..."
I have taken another book camp and me and my classmates came away feeling jaded. I then took a chance on Level Effect based upon a recommendation and it was the best decision I ever made. The founders have over a decade of experience and have served Intel in the...
Courses:
Web Developer, Cyber Security Network Technician
Subjects:
AJAX, AngularJS, Bootstrap, Career Coaching, CSS
+28 More
---
TechLaunch's Web Developer and Cyber Security Network Technician programs are 9-month bootcamps in Miami, FL designed to turn beginners into professionals. Whether you want to become a full stack web developers or a certified Security & Network Tech, our programs are designed so that students can continue to work while they learn. In our Web Development program, students will learn front-end web development, including basic HTML5, CSS#, Bootstrap, Material Design, JavaScript, jQuery, AngularJS, ReactJS, Font...
Best Bootcamps received an average 3.29 of 5 based on 124 reviews.