What was Ron G.'s experience at Lambda School?
By:
The SwitchUp Team
Last Updated:
July 18, 2018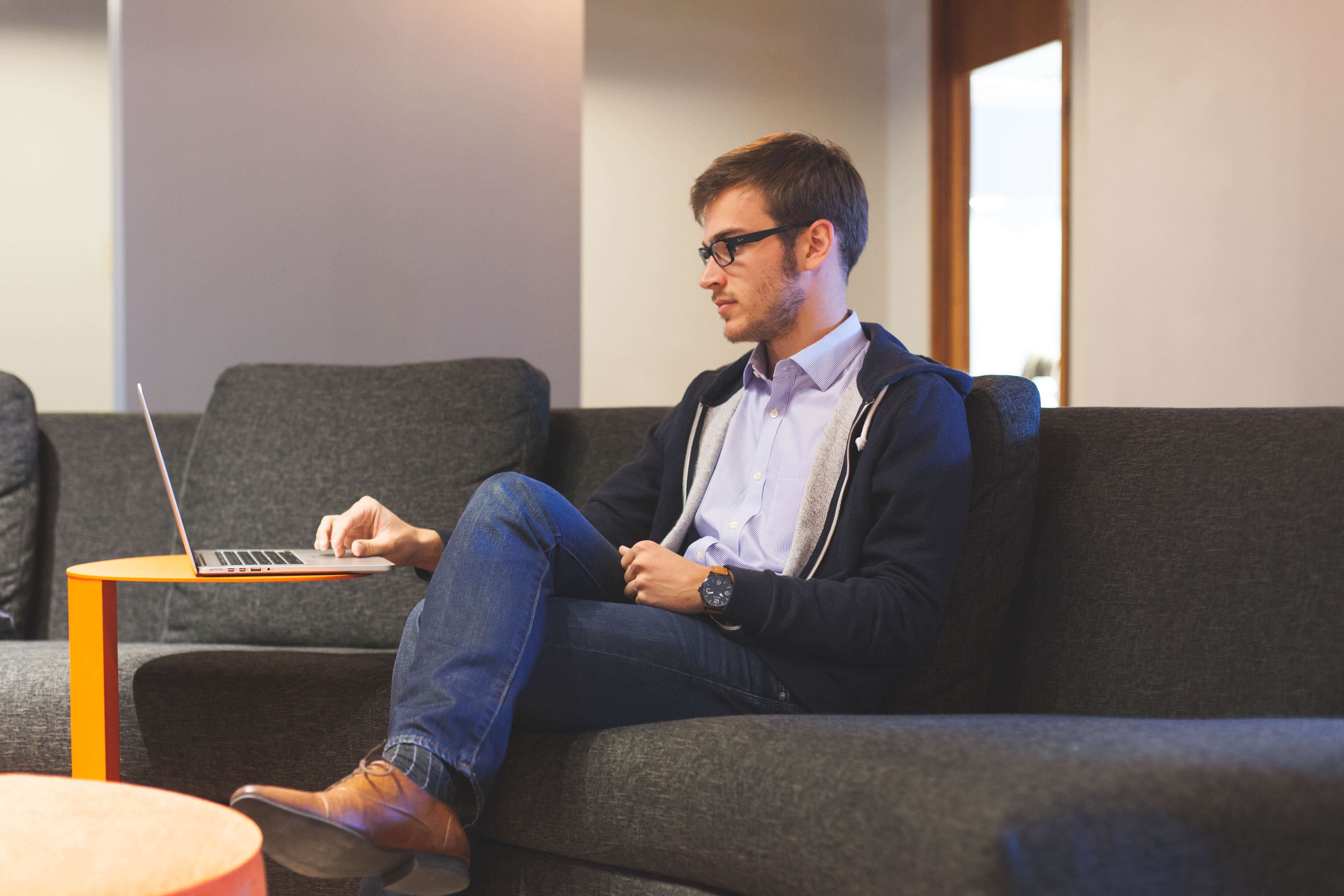 Ron G. attended Lambda School after attaining a degree in Computer Science to catapult his career into full-stack web development. His advice for recent graduates? Apply everywhere! I know developers who put out 100 applications only to get 2 replies but of those two replies they are working at a job they love. Want to know more about the Lambda School program and Ron's journey? Keep reading:
Can you tell us about your educational background?
I have a degree in Computer Science.
What inspired you to attend Lambda School?
Traditional schools have a lot of fluff between learning to code. Plus, I wanted to be a full stack web developer.
What did you study at Lambda School? Is it something you always wanted to do?
I studied full stack javascript for the first 3 months and then for the second half they move into computer science.
There are quite a few bootcamps to choose from - what made you decide to attend Lambda School over other programs? What were your goals for the program?
I spoke to multiple boot camps, But Lambda offered me a way to go to school without a huge upfront cost and the CEO is and was awesome when it came to helping someone.
For you, what were the pros and cons of attending a bootcamp?
The pros were the fact I was learning what I needed to in a field I loved. The cons were the time management, It is hard to work at all and still do a boot camp for 8 or 10 hours a day.
Tell us a bit about your experience and the day-to-day during the course: How were courses structured?
You spent most of your day in live lectures learning from instructors.
What was an average day in the program like?
You would wake up, join a live lecture for a few hours, learn a topic, practice the topic then have a q+a about the topic.
What was most helpful about the environment and teaching style at Lambda School?
Honestly, the other students. It was amazing to have someone to do it with.
What was your cohort like? Did you feel like it was a diverse place to learn? Tell us a bit about the instructors and culture at Lambda School?
My cohort was diverse, the instructors were knowledgeable, it's a very friendly and comfortable place to learn.
Tell us a little bit about what you do in your current job. What motivates you in your career?
I work as a JavaScript mentor for another bootcamp
Did your bootcamp prepare you for the job search, and if so, how?
Yes and no.
What challenges have you overcome to get to where you are?
I was raised in a very poor environment. It was hard to reach any level of education because when you come from that type of environment you usually always have something or someone else to take care of, or others to take care of in general so you start working young and that has to be the focus.
What advice do you have for people making a career change through a coding bootcamp?
Make sure that you are available time wise, it is a very hard thing that takes a lot of time every day. And there are not many options out there for part-time programs.
Any advice for recent graduates looking for a job?
Apply everywhere. I know developers who put out 100 applications only to get 2 replies but of those two replies they are working at a job they love.
And finally, is there anything else you'd like to share?
Coding is hard, Imposter Syndrome is real. A great boot camp will focus on teaching you to learn not just to code. And none of them is perfect. I have had 100 different things help me get to where I am so you have to balance the cost/ learn ratio you are good with and go with that. I also take other courses around the internet because you constantly have to learn. I write about my journey on hustlethecode.com.
---
Do you want to learn more about Lambda School? Read what alumni have to say on SwitchUp.