The Rise of MBA Alternatives
By:
Carlos González de Villaumbrosia, Product School
Last Updated:
August 19, 2019
There is a secret that is not-so-slowly making its way into mainstream discussions. It is a secret that could change the course of higher education (specifically business school) in the United States, and even the world.
What's this secret? So glad you asked…
The once illustrious MBA is losing its appeal, value, and sway within the modern workforce.
Maybe this is news to you, and maybe it is not. However, the undeniable fact is that more specialized and cost-effective alternatives to MBAs are beginning to take the place of traditional business schools.
Reasons for this educational migration vary by student, but generally speaking, there are three underlying reasons why students are making the switch:
Cost
Specialization
Time efficiency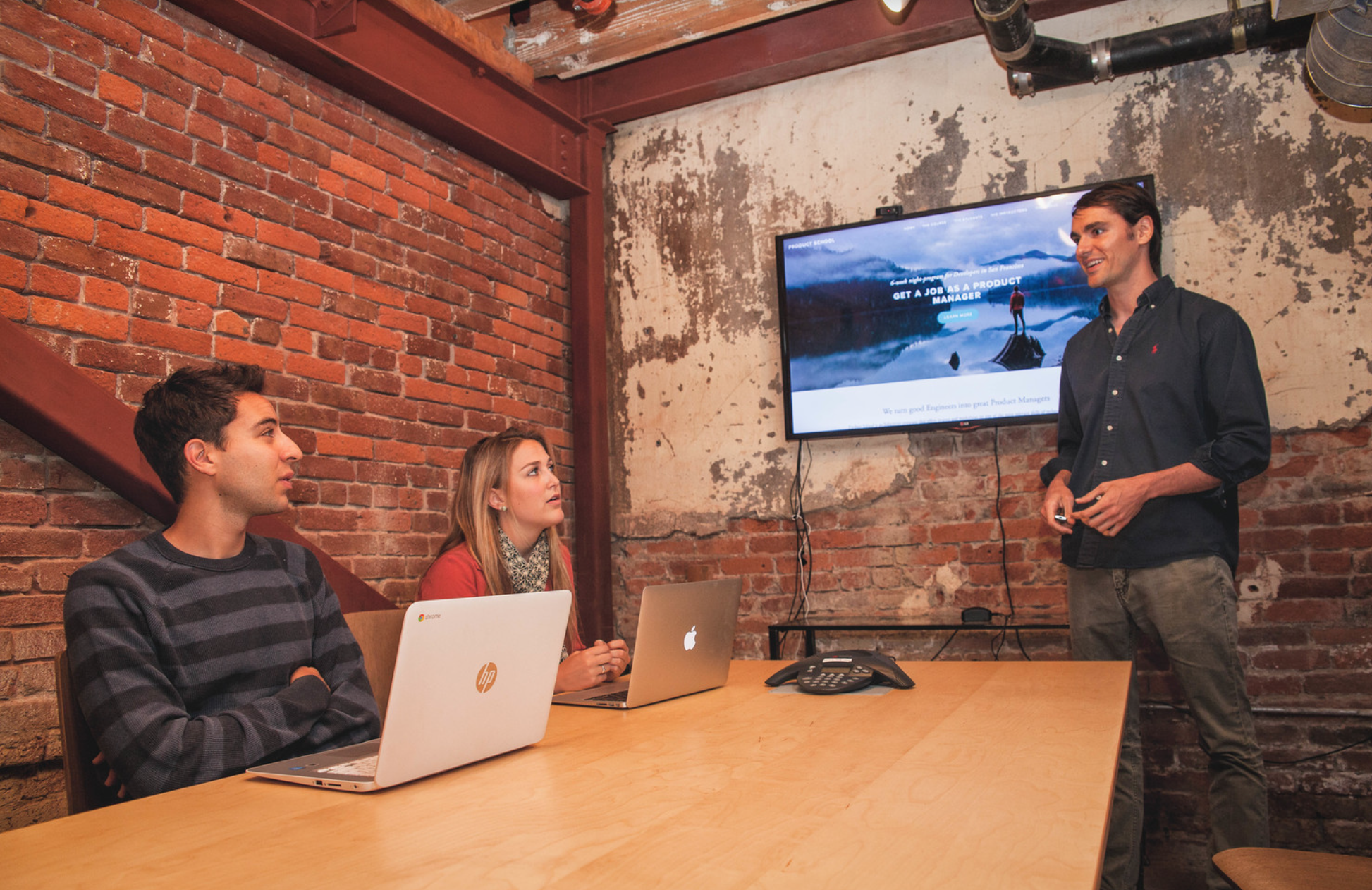 Carlos González de Villaumbrosia, CEO of Product School, teaching one of their first courses in 2014
In 2014, I realized there was demand for an alternative program that could address these issues. This realization was the genesis of Product Schools (part-time courses in Product Management, UX Design, Digital Marketing for Managers, Coding for Managers, and Product Leadership).
Having noticed where the traditional MBA was failing, it was - and still is - my mission to provide a better option for prospective Product Managers (and other students). My goal is to offer the ultimate learning experience that positions students for optimal success in the modern working world.
Given the chance, I could write an encyclopedia-length entry on how Product School has been personally rewarding for me and my colleagues, but the more pertinent issue here is illustrating why students have found value in choosing Product School courses over getting an MBA.
Is an MBA Worth the Cost?
If you are planning on getting an MBA but you haven't researched the cost of tuition, you might want to sit down, because the prices can be staggering. According to inc.com, these are the tuition costs for the top 5 most expensive business schools:
University of Chicago (Booth): $144,000
Harvard University: $146,880
MIT (Sloan): $148,000
Columbia: $148,800
University of Pennsylvania (Wharton): $157,896
With most business school tuitions easily exceeding $100,000, many students graduate with significant debt that plagues them for a lifetime.Furthermore, getting an MBA is no longer as effective when it comes to positioning students for career success. So it is not surprising that students are looking for a cheaper alternative.
The Cost-Effective Alternative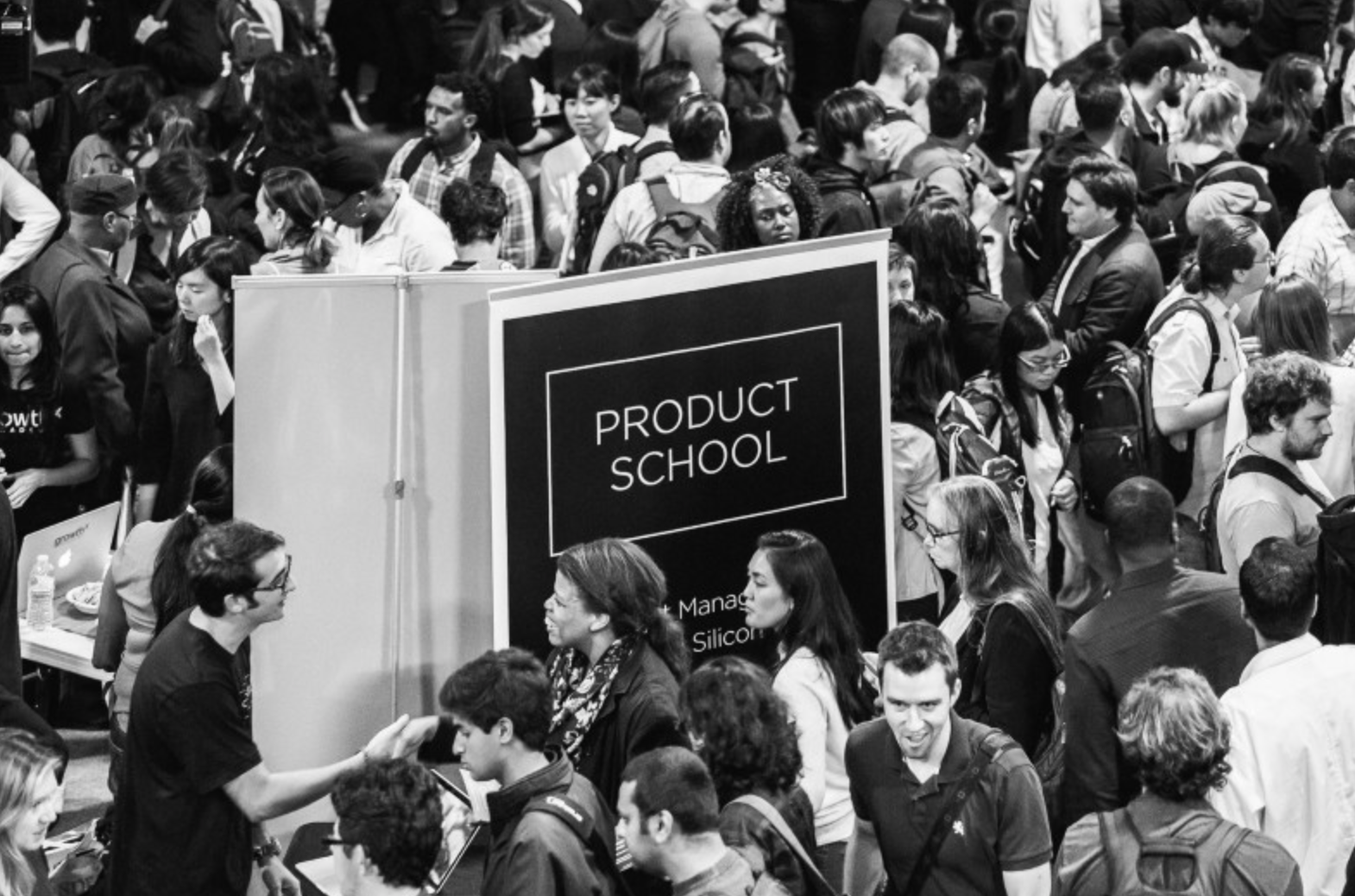 Knowing that the debilitating price of higher education has become a nationally recognized issue, creating a cost-effective alternative for students who want to pursue a career in product management was one of my first core principles.
Instead of spending 2 years of shelling out massive sums of money for a degree that may not even translate to your desired profession, you can take 1 of our courses for only $3,999. To make this price comparison even clearer: the cost of a highly-specialized Product School course is roughly 3% of what it costs to get an MBA!
Considering the huge difference in cost between the two options, it is not surprising that students are seeking out the less expensive choice. Additionally, knowing that our prospective PMs won't be riddled with financial anxiety for years to come truly gives our team a sense of pride.
Perceived Specialization
One of the main draws of an MBA is the notion that it will advance students in their professional careers. However, it's becoming more apparent that the power of the MBA to do this is waning. This can be attributed to the fact that, in both the business and tech industries, jobs are becoming more nuanced, technical, and specialized.
Let's use a hypothetical interview for a prospective Product Manager as an example. More often than not, an employer will scan CVs primarily to see candidates' work experience and what impact the candidates had on the projects they took part in. Rarely have I heard of a hiring manager jumping directly to what type of business degree a potential employee has.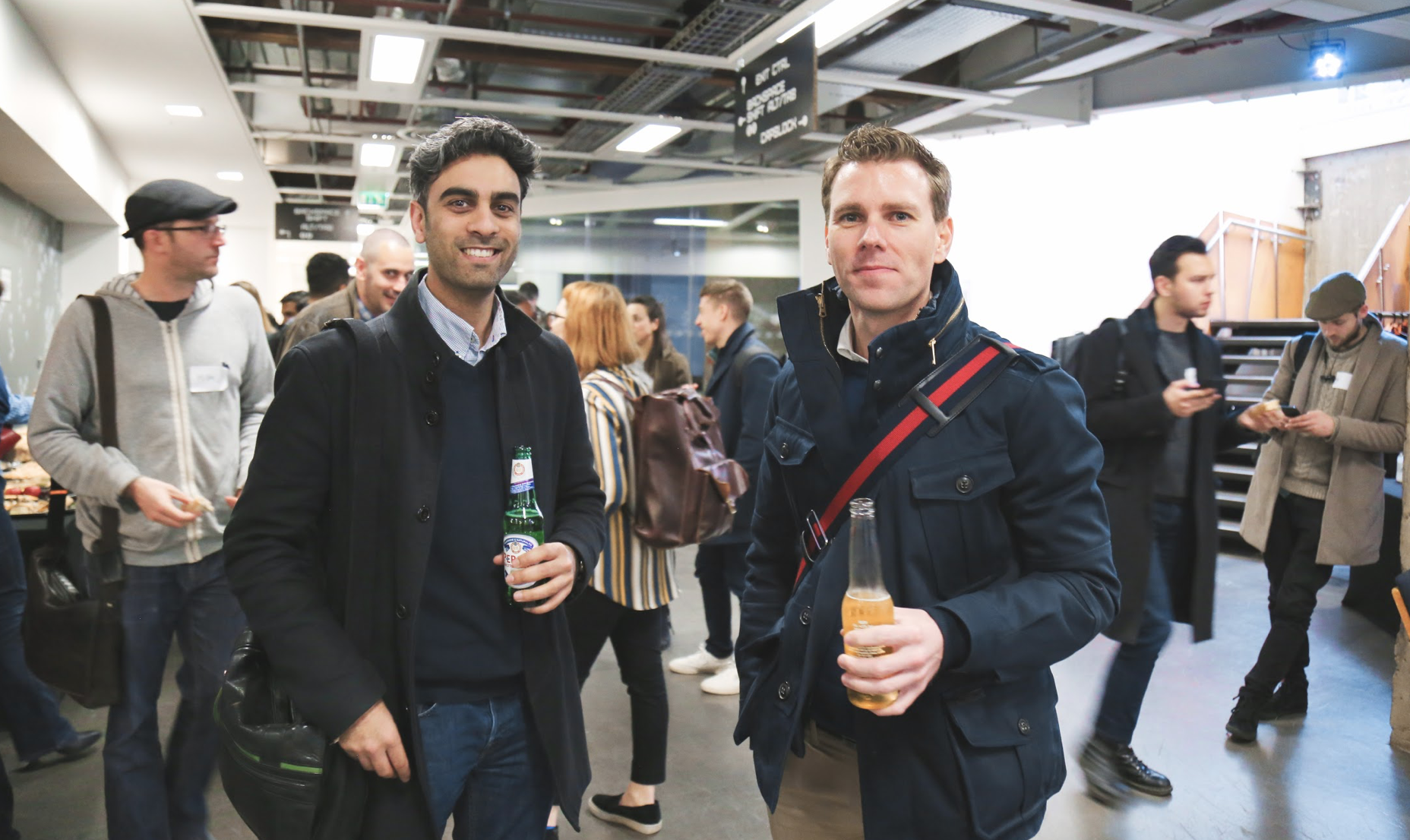 Guests and Product School alumni gathered together at ProductCon London 2018
Hands-On Specialization
The aim of Product School classes is to have students work-ready as soon as they receive their certificates. In an ideal scenario, upon completing a course our students could walk out of our classrooms, head to a job interview, and immediately be impactful employees on day one.
Some may see this as wishful thinking, but the reality is that within an 8-week span, students receive hands-on training from seasoned instructors who come from top companies in the tech and business industries (Netflix, Amazon, Apple, and Google to name a few).
Using real-world examples and case studies, students are preparing themselves for scenarios that are almost guaranteed to occur in their future jobs. From how to ace interviews in Product Management, UX Design, or other product roles, to real life examples of launching a product, our courses focus on the full spectrum of specialization.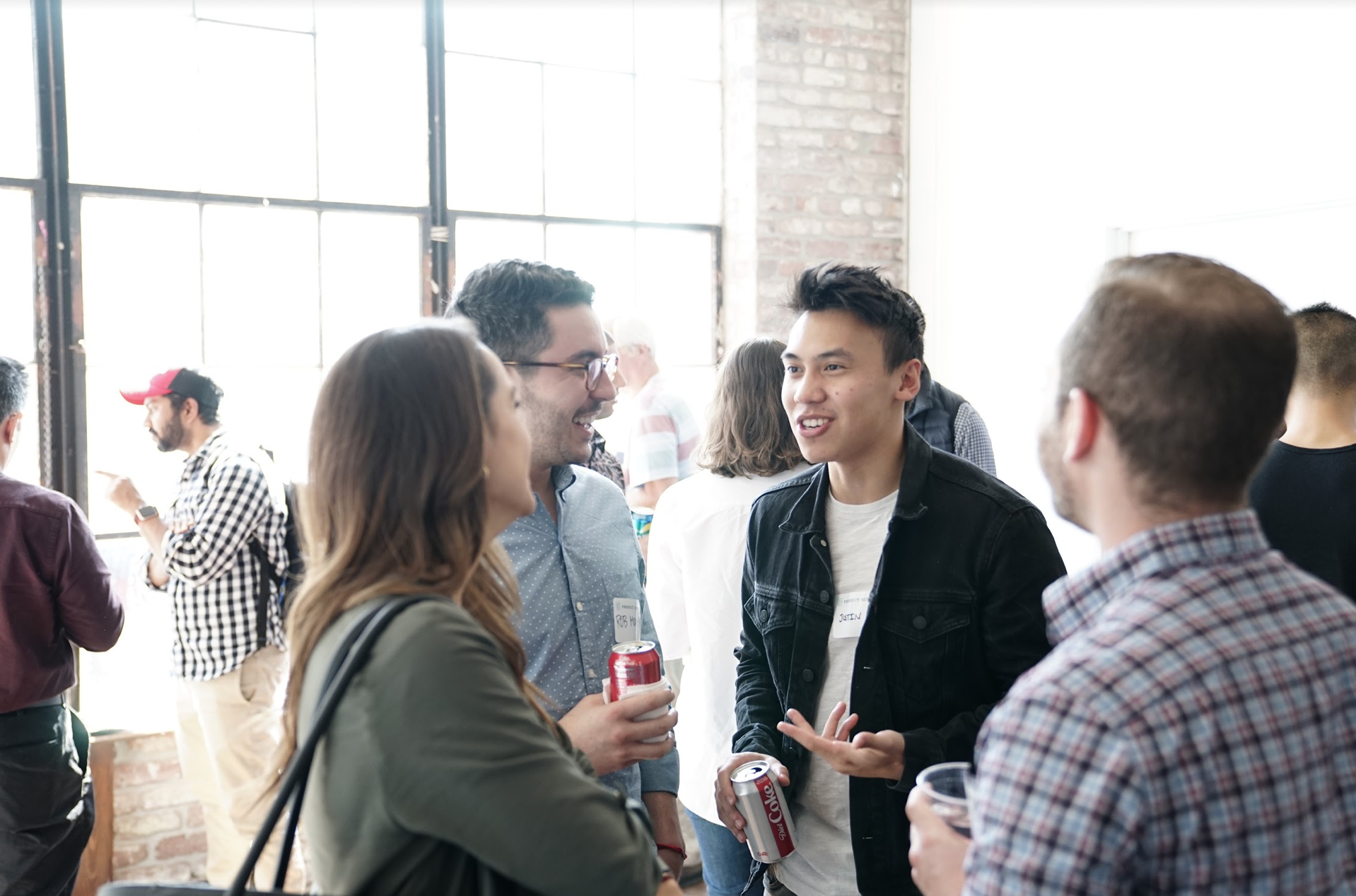 Rapid Efficiency
The comparison between the time it takes to complete a Product School course and the time it takes to acquire your MBA is eye-opening. This difference - 8 weeks versus 2 years - is often the first thing that pushes students towards the quicker and more efficient way of leveling up their professional tool-kits.
The reason our courses are accelerated goes back to the idea of specialization. There is no extra "fluff" in our curricula. Rather, our courses are hyper-focused on the details needed to succeed in specific roles.
In essence, our goal is to waste no time in getting our students set up for their future careers. Courses are tailored to working individuals, so students can rapidly improve their skills while still earning a living.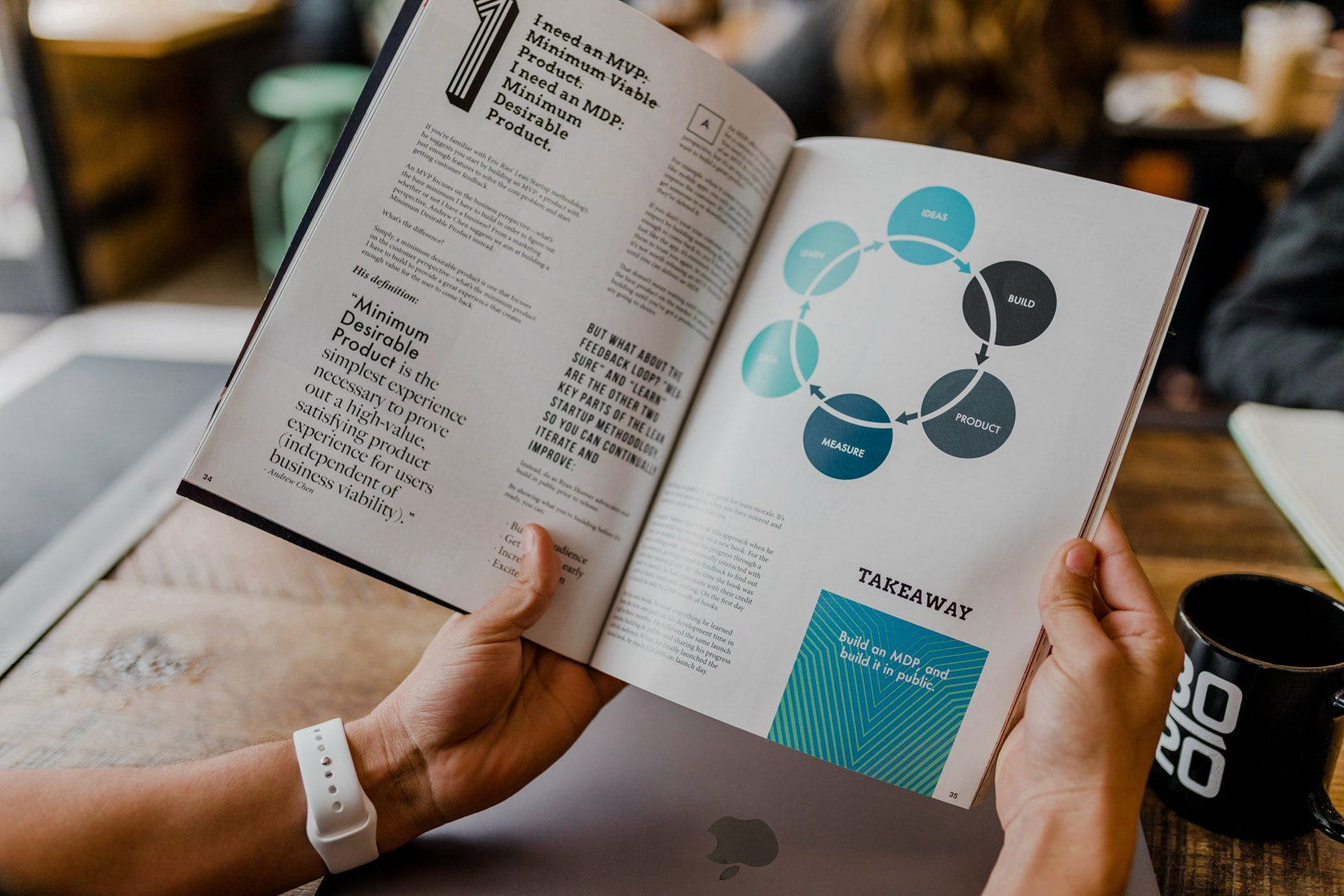 An Easy Answer For Most
I will always be somewhat biased when comparing traditional MBAs to the specialized courses Product School offers. Despite my obvious preference, a simple Google search will illustrate that I am not alone in my beliefs.
There are many publications, case studies, and books that dive even deeper into the reality of the slow death of business schools. Most of this literature highlights that prospective students simply can't afford to invest so much in something that doesn't guarantee advancement in their careers or lives. With that in mind, no one should be surprised to see a momentous shift towards specialized courses.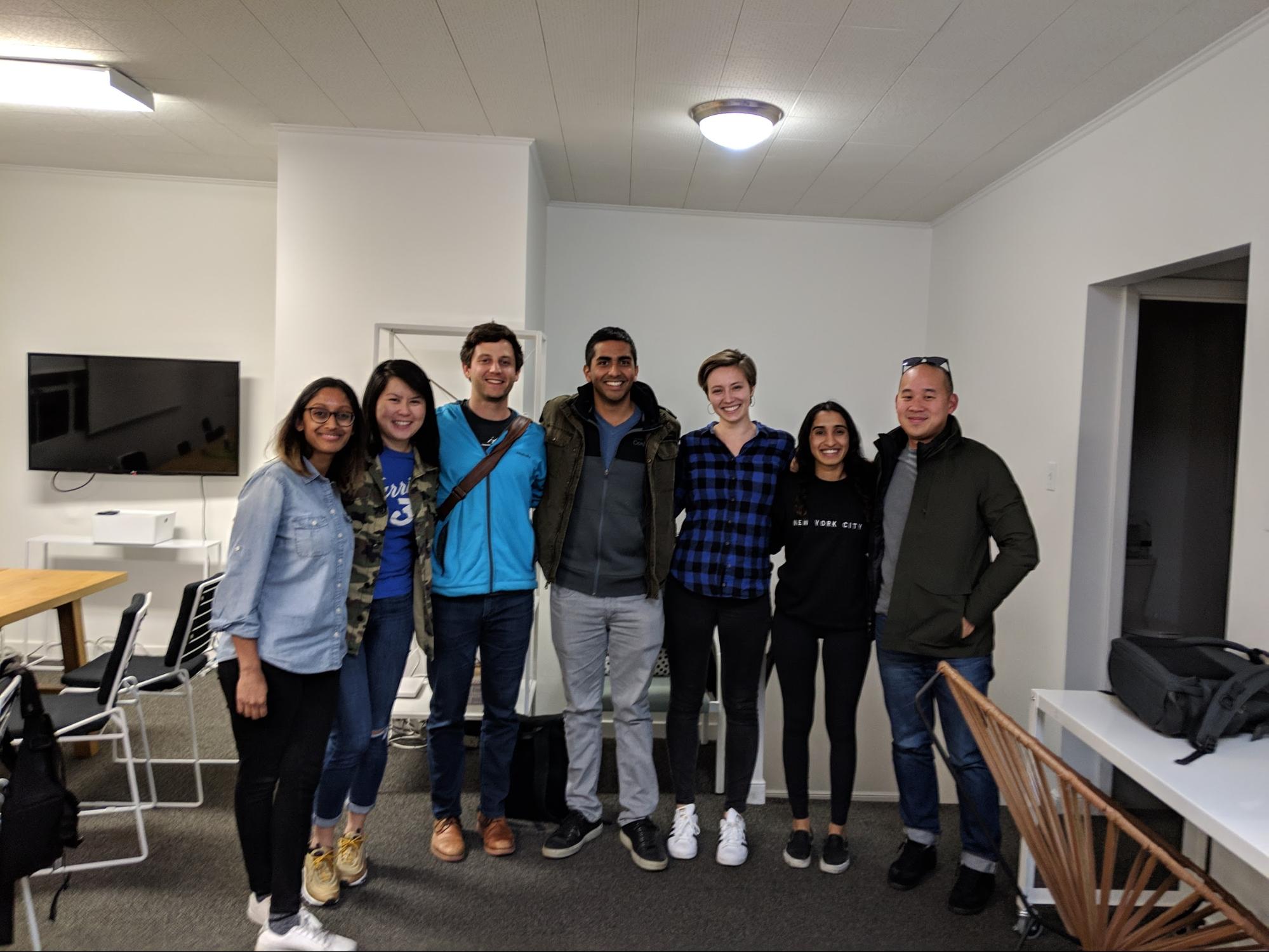 Product School Alumni pictured in the last day of their cohort (2019)
---
This post was sponsored by Product School. To learn more about Product School, visit ProductSchool.com or check out their reviews on SwitchUp.