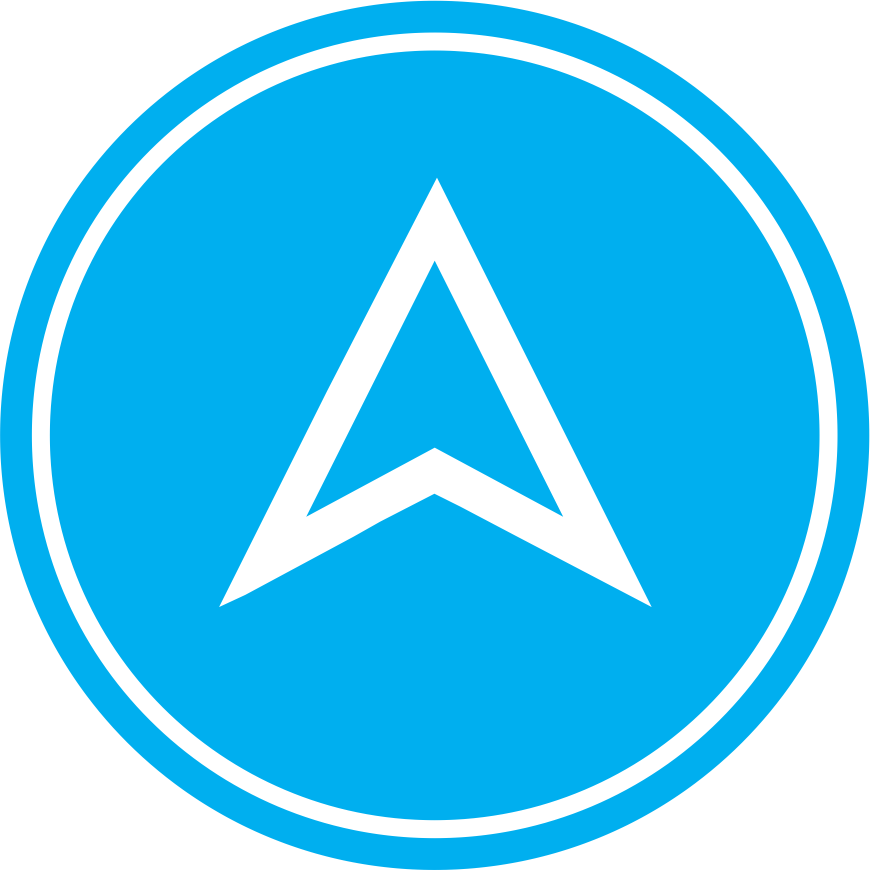 Tech Elevator
Online,
Cleveland,
Columbus,
Cincinnati,
+1 more.

Ranked 2022 Best Bootcamp
About Tech Elevator
Location: Online, Cleveland, Columbus, Cincinnati, Pittsburgh
Tech Elevator offers a full-stack coding bootcamp dedicated to preparing students from a variety of backgrounds for a career as a software developer. Prospective students can choose to study Java or .NET and learn HTML, CSS, SQL, API, and JavaScript.... Read More The full-time, 14-week bootcamp runs Monday through Friday, 9-4:30p, with a low student-to-instructor ratio to ensure the best supportive environment for participants. The part-time, 30-week program includes a mix of self-study modules, live lectures and work in small groups through paired programming.
Tech Elevator's nationally recognized career-readiness Pathway Program is responsible for some of the highest placement outcomes in the bootcamp industry and includes over 30 career prep sessions focused on elevator pitches, digital branding, interview practice, direct connections to employers, six months of placement support post-graduation, and alumni and mentor networking.
Tech Elevator's instruction is delivered both online and in-person at campuses located in Cincinnati, Cleveland, Columbus, and Pittsburgh. Tech Elevator also offers students beyond its core markets, and throughout North America, class options through its National Live Remote program.
Tuition and payment options include financing through lending partners Sallie Mae and Ascent, workforce grant dollars, Represent Tech Scholarships, Veteran Benefits, and an Income Share Agreement that allows students to pay back tuition once they land a job.
Courses
Locations: Cleveland, Columbus, Cincinnati, Pittsburgh
Course Description:
By the time you graduate, you will be able to create dynamic, database-backed web applications using the .NET platform. This will give you the foundational skills to hit the ground running as a junior web application developer.
Specific technologies you will learn include:
- Introduction to programming in Java or C#
- Server-side programming in Java or .NET
- Database programming in Java or .NET
- Java or .NET frameworks and design patterns
- Client side web programming (Javascript, JQuery, Bootstrap, Web services, XML, JSON)
In addition to learning coding skills, you will also develop important career skills through our Pathway Program™ helping to prepare you for job interviews and connecting you to hiring companies.
Full-Time on Campus: Jan. 17, 2023, May 15, 2023
Duration: 14 weeks full-time and 30 weeks part-time.
Subjects:
C#, CSS, HTML, jQuery, SQL, JavaScript
Locations:
Online,
Cleveland, Columbus, Cincinnati, Pittsburgh
In-person
Available Online
Course Description:
By the time you graduate, you will be able to create dynamic, database-backed web applications using the Java platform. This will give you the foundational skills to hit the ground running as a junior web application developer.
Specific technologies you will learn include:
- Introduction to programming in Java
- Serverside programming in Java
- Database programming in Java
- Java frameworks and design patterns
- Client side web programming (Javascript, JQuery, Bootstrap, Web services, XML, JSON)
In addition to learning coding skills, you will also develop important career skills through our Pathway Program™ helping to prepare you for job interviews and connecting you to hiring companies.
Online: Oct. 24, 2022, Jan. 17, 2023, March 6, 2023, May 15, 2023
Online Part-Time: Nov. 26, 2022
Duration: 14 weeks full-time and 30 weeks part-time.
Subjects:
CSS, HTML, jQuery, Java, SQL, JavaScript
Tech Elevator Reviews
Average Ratings (All Programs)
Anonymous
Graduated: 2023
Course
Java Coding Bootcamp
"Great Experience"
I had a very positive experience with Tech Elevator. The instructors were very knowledgeable, and there was plenty of support for anyone who was struggling with certain concepts. Pros: The curriculum was well laid out and paced well. Cons: It is a lot... Read More of content to get through in a short time, but that is expected.
Nadia Shahid
Graduated: 2023
Course
Java Coding Bootcamp
"Best Bootcamp"
Joining Tech Elevator was one of the best decisions I made. Great curriculum, instructors and pathway program. Extensive program definitely, having basic knowledge of programming would make this journey easy and more valuable for you. If you want to change... Read More your career in Tech, ready for hard work and dedicated, Tech Elevator bootcamp is the best choice. Their pathway program definitely helps to build the base for job hunting. Very dedicated instructors who really want their students to succeed. I had a wonderful experience throughout my cohort.
Jonathan R Moser
Graduated: 2023
Course
Java Coding Bootcamp
"I would do it again in a heartbeat!"
This decision was a long time coming for me. My family and I suffered from repercussions of COVID and the crazy inflation. I was holding out, hoping for something to open up in my previous field, but it never did. I had looked into online programs for... Read More Software dev, but was never confident enough to try. Then I had a few friends complete the TE program and get jobs. What gave me the courage to finally take the plunge was TE's track record for student, job placement, and their promise of continued support. It was a requirement for me to take the course online, which they offered, and it was a compressed period of time. My family had to make huge sacrifices for me to be able to do this, but the promise of gainful employment and the ability to take a real vacation for the first time, was enough for us to power thru. I would absolutely recommend the program and would do it all over in a heartbeat.
Anonymous
Junior Software Developer |
Graduated: 2023
Course
Java Coding Bootcamp
"Good curriculum, but Part-Time program needs some improvement"
After my interest peaked in coding, I decided to go "all-in" and picked Tech Elevator as my bootcamp of choice after hearing good reviews from number of friends. The curriculum really offers a solid base for entering the development realm, and I really... Read More enjoyed the 30 week timeframe as it offered more time to digest the material. However, you get out of it what you put into it. If you study a lot and make an effort to truly learn and grasp the material, you'll do well. If you scrape by knowing the bare minimum to pass your assignments, don't expect to get a job soon after graduation. The part time program is very low-key, and although the syllabus outlines policies to follow, they are not strictly enforced. Many students neglect to attend class and pair programming sessions, leaving other students hanging, but there were no noticeable consequences for this behavior. It sometimes felt like the institution was more interested in our tuition payments than our success or their reputation. A number of students also had issues with the availability and quality of the instructors, and while I will admit that my cohort got the short end of the stick, this was not a huge issue for me personally since I am a good self-learner. The academic fellows are SUPER helpful and are the life support of the program. I did learn learn a lot and received 2 great job offers through match-making, so the program was definitely a good investment and worth it for me; however, if you're not a self-motivator and/or get a lot out of lectures/visual teaching, the part-time program may not be for you. Pros: -Good curriculum -Help is usually available in a decent time frame from the Academic Fellows -Matchmaking is a great way to get your foot in the door to jumpstart your career Cons: -Poorly enforced policies -Faculty issues (hopefully this was just a series of unfortunate events for my cohort...) -End of module projects are not graded, so many people get away without doing/completing them -lack of individual projects to showcase to potential employers
Sara M
Software developer |
Graduated: 2022
Course
Java Coding Bootcamp
"Fantastic!"
I started at Tech Elevator with very limited knowledge about coding and I can now say 6 months later I have the job I strove for. The program was hard but exhilarating and I enjoyed almost all of it! The program is only 14 weeks and it is crammed full... Read More to teach you what you need to know both professionally and technically to land a job in the technical field. The Pathways program is a fantastic resource to help guide you in creating the best resume to practice interviews both behavioral and technical. Don't dismiss the Pathways sessions, they help you with the non-technical skills that can get you hired. All the technical instructors are very knowledgable and supportive of your success in learning the material. Many times staying late to explain or offer help to those of us that needed it. I will say having some foundational knowledge in your chosen language would definitely be an asset. Over all this is a great program to get you started in tech. I met many great people here be it the students or the instructors and will encourage anyone thinking about it to attend.
Thomas R Carr
junior software developer |
Graduated: 2022
Course
Java Coding Bootcamp
"Best life altering decision I could have made!"
A lot can happen in 14 weeks. your best friend can move away, you can lose a loved one. But the world won't stop turning for you to mourn. What's worse is those are just a few rough things that happened to me during my 14 week stay at Tech Elevator. I... Read More remember walking in dressed for a funeral and one of my classmates coming up and asked if he could hug me. I said not now but I'll want it later. After class before I left to say goodbye to a loved one I said can I have that hug now? To which I received a massive bear hug. That was a Friday. On Monday I had different check ins with various members of staff just checking in seeing where my mind was at not only helping me grieve but focus on reaching the finish line, as there was no time to stop. 90% of my time at Tech Elevator was full of laughter good times, learning and even some board games. But that 10% of devastation is something I cling to when I rate my time. As not only did my classmates not let me get left behind the instructors and staff did everything they could to check in with me and give me every opportunity to thrive. I am a very proud alumni who felt the people associated with Tech Elevator went above and beyond. Trust the process, take in the time, and enjoy the ride through the good and the bad. And if you've already been accepted? Congrats on taking that first step you're now a Junior Software developer!
Course
Java Coding Bootcamp
"Mixed feelings..."
I will be upfront and say that while this review may seem a little critical and unyielding in what I perceive to be some of the flaws in my experience and I do not want to convey TE as being a "bad" program. TE does a fine job of touting the positives... Read More of their program, as do many of their alum. My job here is to show you what I perceive as the negatives in my experience that I wish was relayed to me before I signed up as that information is far harder to come by. So why signup for Tech Elevators' bootcamp?.. For me it was to gain insight from industry professionals, learn through an "industry proven" path, and most importantly, gain an edge in the hiring market, hopefully forming connections through hiring partners that would expedite job placement. Unfortunately, while there was many great parts to this program some of that quickly becomes overshadowed by the more important aspects that are lacking. Discrepancies that are touted as quite the opposite during the sign up sales pitch. Lets be clear... Anything you can/will learn from this bootcamp can be gained from FREE programs online. That is no secret. The benefits, educationally, lie in the fact that you are provided a path which to learn (Java->Backend/Database->Frontend); are held accountable to completing the material in a given time frame(not necessarily understanding); and are able to learn and employ this knowledge alongside fellow students / industry professionals. In this respect TE has delivered fairly well given the time constraints of the program. Many students come in with little to no programming experience, and they "learn" quite a bit. I say "learn" because to be honest I do not feel the bulk have really came to grasp with the majority of the material, nor will they really be able to retain what they have learned without continued progression post graduation. This is a 14 week program... without prior understanding of CS concepts or technical experience there is no base to tie much of the information together or a way of grasping the nuance to why we are doing what we are doing at any given point. Learning is more, this is the recipe, employ it in this new situation. That being said the majority of the teaching staff is very adamant in doing all that they can to help you along the way. I do get the feeling that many of them genuinely care and want to do everything they can to get you through the material (without holding your hand). Unfortunately, there is a definite disparity in the teaching abilities among the staff. All of the teachers know the material, many are great programmers in their own right. This does NOT translate into making them good teachers! My teacher tried very hard and even attempted to adapt when concerns were raised about many in our class not grasping the material presented. Ultimately this did not help and myself, along with others in our class ended up having to watch recordings from other classes most days to get a solid foundation on the homework that had to be completed that day. On this fact alone, I have had many conversations with fellow classmates concerning the fact that we feel like we got ripped off vs other students. We were granted access to resources and the ability to ask for help from other instructors, but that does not give me back the 3 hours per day out of an already tight schedule. It should also be noted that going into the program it is eluded that you will be "in class" for approximately 8 hours a day. The fact is you will only actually be in class for 3 hours a day. The rest of your day will be spent in zoom breakout rooms. You can ask for help from instructors / TAs but most of the time you will have to wait or no one is available. There is no one keeping you there for the "required time". That is only about 15 hours of actual class per week, or 210 hours of class over 14 weeks, or about $80 per hour (per student!) , however you want to look at it. Let me clarify, while I have personal gripes about the educational experience, compared to other camps I have heard worse, and overall I feel like they realistically delivered with the time constraints. Now for the bigger issue at hand... One of the main selling points for TE and one of the main reasons people go to a bootcamp is to expedite employment. For TE this is the Pathway program (aka career program). Like I said above, YOU CAN LEARN EVERYTHING OFFERED WITHOUT PAYING A DIME! People attend a bootcamp so that they can land an entry level tech position in a matter of months vs years, and furthermore so they can have reputable institution back them. This is a tall order and to be clear TE makes no guarantees, nor could they without the possibility of lawsuit. That is understandable. However, the way they pitch the pathway program and their "employer network" has been VERY misleading, at least in regard to my cohort. I am two weeks post graduation and to my knowledge out of the 80 or so people in my cohort only 4 or 5 have secured employment, of which they did so through personal effort/connections! Throughout the program there are mandatory attendance "employer showcases". The unfortunate fact was besides the fact that not one of them are hiring entry level developers, most require bachelors degree or higher (regardless of ability and relevant skills). One employer, after being vague and beating around the bush, went as far as to say that they want some one with either a 4 year degree in CS or 8 years work experience in the tech industry! WHY am I attending a bootcamp if I have 8 years in the industry! At best it was a disappointment, at worst it was a waste of time that could have been better utilized studying or making meaningful connections. The main "employer matchmaking" event was a joke! Some students got two 30-minute interviews, some three, lucky couple got 4 interviews. The best part was these "interviews" were not interviews. Most got a 15 minute sales pitch about the company and then asked if there was any questions... which makes sense because none of them are currently hiring! Beyond the employer portion the highlight of Pathway was they did provide some assistance with resume and LinkedIn profile construction. Albeit the information provided, while useful, was overly generic. Sure they had a couple personal one on ones, but if I am being honest it too was very generic. In fact, I actually received more pertinent resume advice from a recruiter during the matchmaking event than I did from pathway. I understand pathway has to tend to the needs of 80 students, some of whom are lacking communication skills or are socially awkward, but for around 17 thousand dollars a head I expected better. The economy is in shambles, tech is suffering, and the outlook for bootcamp grads currently is not bright, but if anything I wish TE had been more upfront and honest about what it can offer instead of making euphemisms, shallow promises, and wasting our time with "mandatory" events that had no relevance/usefulness to many of us. Overall, I enjoyed my time with TE. I definitely feel I learned quite a bit, made solid connections, and hopefully helped others in the process. For those considering joining future cohorts, I implore you to look into it as much as possible and weigh your options. It is likely one of the better options when it comes to bootcamps, but it may not be the best option for you. Either way I wish you all the luck in the world! Stay strong and persistent and anything is possible!
Daniel Batchelder
Software Engineer |
Graduated: 2022
Course
Java Coding Bootcamp
"Life Changing Experience"
Absolutely the right decision, and worth every penny. A challenging but highly rewarding learning environment staffed by people who genuinely want you to succeed. In just 3 months I went from 0 coding experience (and 0 job prospects) to a great career... Read More as a developer—I accepted the offer on the day of graduation!
John G. Savage
Graduated: 2021
Course
Java Coding Bootcamp
"Great Program, Great Price"
I joined Tech Elevator in November of 2020 after being laid off from my job of 21 years as a Director of Operations for a small local restaurant company. The great people at Ohio Means Jobs offered me an opportunity to join their re-skilling program and... Read More make a career pivot. While the work of learning not only how to write, read and code was difficult in this fast paced environment. The structure of the program combined with the passion of the staff helped to make it manageable. The instructors are very knowledgable, the Pathway team does a wonderful job getting you ready for job interviews and the Campus Support team truly cares about your experience. My experience was only available online due to Covid protocol, I understand that they have opened up in person learning now as well in several midwest cities. For anyone interested in this program, they have a vast array of information available on their website to help answer any question. There is an online aptitude test to see if coding is right for you. They also have online open houses and how to pay for coding bootcamp seminars available to attend on line several times per month.
Tyson Thorp
Programmer |
Graduated: 2021
Course
.NET Coding Bootcamp
"A new career starts here"
I went into Tech Elevator with no previous computer programming experience and their 14-week course helped usher me into a new career in the tech field. TE's Pathway Program gave me a leg up on other bootcamp graduates because they teach you, not only... Read More the skills you need to do the job, but the ones you need to get it, through mock interviews and practice questions. The faculty put their students in the room with hiring managers of several local companies to get face-to-face exposure in real situations. I highly recommend the course for anyone looking for a new profession.