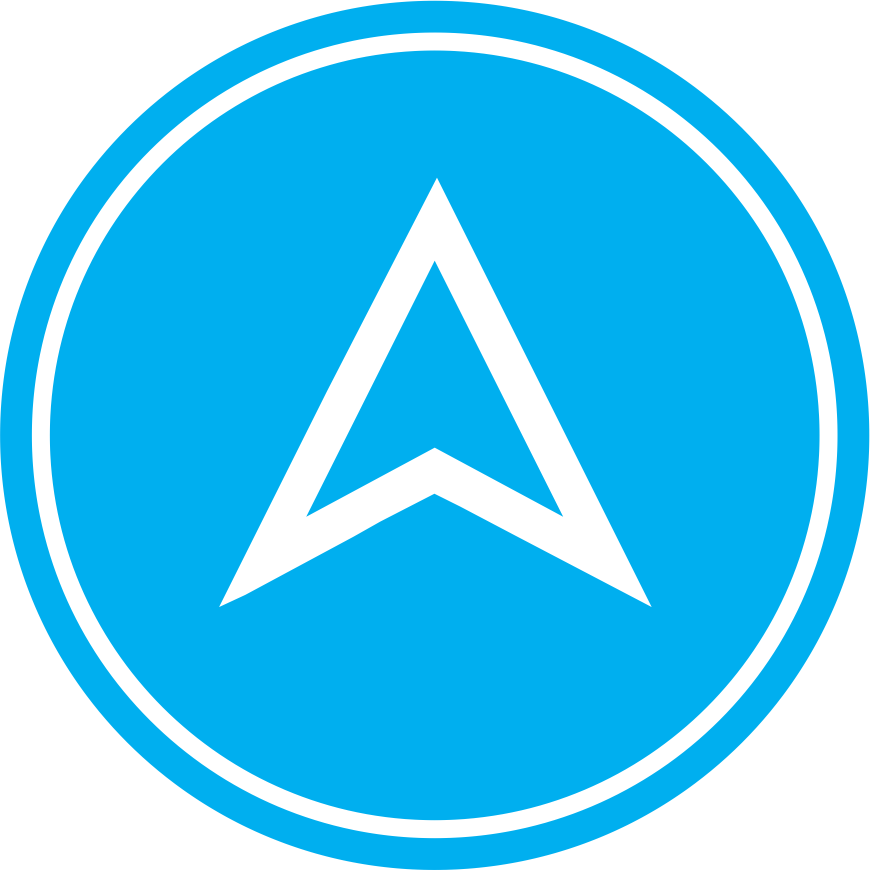 Tech Elevator
Online,
Cleveland,
Columbus,
Cincinnati,
+7 more.
Pittsburgh,
Philadelphia,
Wilmington,
Dallas,
Detroit,
Charlotte,
Chicago

Ranked 2022 Best Bootcamp
About Tech Elevator
Location: Online, Cleveland, Columbus, Cincinnati, Pittsburgh, Philadelphia, Wilmington, Dallas, Detroit, Charlotte, Chicago
Tech Elevator offers a full-stack coding bootcamp dedicated to preparing students from a variety of backgrounds for a career as a software developer. Prospective students can choose to study Java or .NET and learn HTML, CSS, SQL, API, and JavaScript.... Read More The full-time, 14-week bootcamp runs Monday through Friday, 9-4:30p, with a low student-to-instructor ratio to ensure the best supportive environment for participants. The part-time, 30-week program includes a mix of self-study modules, live lectures and work in small groups through paired programming.
Tech Elevator's nationally recognized career-readiness Pathway Program is responsible for some of the highest placement outcomes in the bootcamp industry and includes over 30 career prep sessions focused on elevator pitches, digital branding, interview practice, direct connections to employers, six months of placement support post-graduation, and alumni and mentor networking.
Tech Elevator's instruction is delivered both online and in-person at campuses located in Cincinnati, Cleveland, Columbus, Philadelphia, Pittsburgh, Charlotte, Dallas, Detroit, and Wilmington. Tech Elevator also offers students beyond its core markets, and throughout North America, class options through its National Live Remote program.
Tuition and payment options include financing through lending partners Sallie Mae and Ascent, workforce grant dollars, Represent Tech Scholarships, Veteran Benefits, and an Income Share Agreement that allows students to pay back tuition once they land a job.
Courses
Locations: Cleveland, Columbus, Cincinnati, Pittsburgh, Philadelphia
Course Description:
By the time you graduate, you will be able to create dynamic, database-backed web applications using the .NET platform. This will give you the foundational skills to hit the ground running as a junior web application developer.
Specific technologies you will learn include:
- Introduction to programming in Java or C#
- Server-side programming in Java or .NET
- Database programming in Java or .NET
- Java or .NET frameworks and design patterns
- Client side web programming (Javascript, JQuery, Bootstrap, Web services, XML, JSON)
In addition to learning coding skills, you will also develop important career skills through our Pathway Program™ helping to prepare you for job interviews and connecting you to hiring companies.
5/10 start date for Summer 2021
9/13 start date for Fall 2021
Duration: 14 weeks full-time and 30 weeks part-time.
Subjects:
C#, CSS, HTML, jQuery, SQL, JavaScript
Locations:
Online,
Philadelphia, Wilmington, Dallas, Cleveland, Columbus, Cincinnati, Detroit, Pittsburgh, Charlotte, Chicago
In-person
Available Online
Course Description:
By the time you graduate, you will be able to create dynamic, database-backed web applications using the Java platform. This will give you the foundational skills to hit the ground running as a junior web application developer.
Specific technologies you will learn include:
- Introduction to programming in Java
- Serverside programming in Java
- Database programming in Java
- Java frameworks and design patterns
- Client side web programming (Javascript, JQuery, Bootstrap, Web services, XML, JSON)
In addition to learning coding skills, you will also develop important career skills through our Pathway Program™ helping to prepare you for job interviews and connecting you to hiring companies.
3/1 start date for Online Spring 2021
5/10 start date for Summer 2021
6/28 start date for Online Summer 2021
9/13 start date for Fall 2021
Duration: 14 weeks full-time and 30 weeks part-time.
Subjects:
CSS, HTML, jQuery, Java, SQL, JavaScript
Tech Elevator Reviews
Average Ratings (All Programs)
Joseph Kirkland
Software Developer |
Graduated: 2022
Course
Java Coding Bootcamp
"A solid investment"
I spent about 3 years teaching myself coding as a hobby, but I learned more in those few months with Tech Elevator than I ever did teaching myself. The job assistance was especially helpful to me, as I didn't have much Job / career experience at that... Read More point in time. My only critique would be to try and maybe reorganize the curriculum so that students can learn how to manage a project earlier and then implement that learning throughout the rest of the boot camp and in their own side projects.
Jordan Reding
Associate Software Engineer |
Graduated: 2022
"Tech Elevator is a Great Experience"
Tech Elevator is a phenomenal institution. Not only did they do a good job preparing me for a future career in the software engineering field, but their instructors truly care about you and your future and are always available to help you. The classmates... Read More you will meet will become your friends and will help you through the school, and you will learn so much about your new career field! The pathway program in Tech Elevator really sets it apart from other schooling avenues in software development. They have experienced recruiters and pathway directors whose job it is to specifically help you find a job after the program ends. And it works! They will help with your interviewing skills, help you gain connections, and other important means to help you grow your career! Really. It is an incredible program, and I can't say enough good things about it. It is hard, and its a lot of work, but it's truly worth it.
Joseph Griffith
Junior Developer |
Graduated: 2021
Course
Java Coding Bootcamp
"I'm a developer"
If you have the discipline/drive you might be able to teach yourself roughly the same skills within a relatively short period of time; there are books and online courses. Tech Elevator provides a chronologically structured curriculum, a certificate and... Read More help getting a job. I'm now a junior developer and my first interview for this job was set up through Tech Elevator's matchmaking event.
Joshua Steele
Software Engineer I |
Graduated: 2021
Course
Java Coding Bootcamp
"A Great Investment for Motivated Learners!"
If you're looking for a coding bootcamp that, in addition to teaching you the basics of software development, will also give you the coaching and practice you need in order to find your first job in tech, then take a VERY close look at Tech Elevator!... Read More I attended Tech Elevator remotely via the Pittsburgh campus in Fall 2021. I came in with extremely little programming experience, and with no actual experience/employment in the industry. The bootcamp was a lot of work, but I'm now working as a Software Engineer I and thoroughly enjoying my work! Do your research. Take Tech Elevator's aptitude test. Make sure you're a motivated learner who is OK with struggling (and failing) while learning something difficult and complicated. If you're willing to put in the work, then Tech Elevator will get you where you want to go!
Luke
Software developer |
Graduated: 2021
Course
Java Coding Bootcamp
"Truly life changing experience"
I got my degree in marketing a few years back, but was never really happy with where I was and always had an interest in web development (spent some time self learning with free online training, but didn't quite have the motivation to keep going). When... Read More I enrolled in TE, I knew they'd throw a lot at you since it's only 3 months, but the course plan was laid out perfectly. It was intense, for sure, but my instructors (Mary and Katie) were extremely helpful with making sure everyone had a good understanding of each topic. The pathway program is really what makes TE stand out from other boot camps. Laura, Cierra, and Sarah made sure everyone was ready for the transition into the tech industry and they worked so hard to ensure everyone nailed their interviews and answered all questions thrown at them. Needless to say, I would recommend TE to absolutely anyone considering taking the leap into tech!
Sean
DevOps Engineer |
Graduated: 2019
Course
Java Coding Bootcamp
"Two years later..."
...and I still consider attending Tech Elevator's coding bootcamp as one of my life's most impactful decisions.  It allowed me to transition from an unhappy career in restaurants to a more balanced and engaging one in software, and it happened mere weeks... Read More before the world went on lock-down and every kitchen I'd ever cooked in closed for good! The bottom line is that the work is challenging, the instructors are excellent, the career advice is indispensable, and if you apply yourself and basically just follow their suggestions in earnest you will almost certainly get hired upon (or before) graduation.  And that's the whole point- the curriculum is designed to give you a solid foundation to build from, and the Pathway program gets your foot in the door with an employer.  From there it's up to you where you want to go with your career.   After graduation I spent a little time writing features for a java-based framework before being accidentally thrust into the DevOps world. I find the work I do now to be very rewarding. And although little of what I touch day-to-day was covered specifically in the curriculum at Tech Elevator, the foundational knowledge we were given is universal. And most importantly I (re)learned how to learn there. Picking up new tools, frameworks, and languages is still very hard, but I don't find the firehose of knowledge as daunting anymore. None of this would have happened without the help of my incredible instructors and Pathway directors at Tech Elevator!
Carlos Kruger
Software Engineer |
Graduated: 2021
Course
Java Coding Bootcamp
"Great experience!"
Last year, after a few conversations with Amber Brantley and Caitie Zajko, I applied to Tech Elevator. I did it because I felt they could help me get hired as a software developer. I got admitted and in July, one month before graduation, I already had... Read More a job offer with the company I wanted to work for. I think that Tech Elevator has a great program. They have excellent instructors who have been technical leads and know how teams work in companies. My instructor was Rich Seeds. He covered not only what was part of the curriculum. He taught us the little tricks that will not appear in a manual or an online course and that you only get with experience. Yoah Morahg, the other instructor, was always equally available when we had questions. The pathway program is the career portion of the program and it is equally important for the students. I think it made me take a deep look at myself, which in turn made it easier for me to have career conversations. The program was led by Aly Brine and the campus director, Caitie Zajko. For me this was particularly important. They had a lot of activities. People from different companies come to visit and you can ask questions to IT directors, Vice Presidents, recruiters. I think that they also take great care in selecting students and I really like the people that I met. Actually, I am still in touch with some of them and feel that we will be friends for life. Another thing that impressed me was that you feel that they all really care for you and that they want you to be successful. The program can be demanding at times but I enjoyed my experience and it was very valuable to me. I was very happy that I attended Tech Elevator and think it was one of the best decisions I ever took.
Bradley Quinton
Software Developer Associate |
Graduated: 2021
Course
.NET Coding Bootcamp
"Believe the hype, Tech Elevator is worth it"
I remember being in the shoes you are in right now, i.e., debating on whether or not you should apply to Tech Elevator, quit your job, and spend 3 and a 1/2 months essentially learning how to converse in a foreign language like a native of that language.... Read More I remember the doubts that kept creeping in: I'm not good enough, I'm going to fail miserably and let myself and my loved ones down, I'm too old to switch careers, this is a young person's game, I'm going to waste all that tuition money, etc. So, how did I pierce through all of that and ultimately make the decision to attend Tech Elevator, and what was my experience like? Whenever doubt crept in, I kept reminding myself that I'm capable, that I'm worth it, that my loved ones believe in me, that there was still something missing in my career that I needed to change, and most importantly that not trying is far worse than trying and failing. And I'm incredibly happy that I made the decision. I will be honest in this review and tell you that it's very challenging. There is a lot of work to do, a lot of exercises to complete, a lot of concepts to understand, a lot of hitting a wall and pulling your hair out trying to figure out why your test is failing or your code is not compiling. You will have late nights, and you will have to get out of your comfort zone and work with other classmates on homework, paired-programming exercises, and capstone projects. You will have to accept that there may be times when you need to ask for help. But I'm telling you that it's all worth it. It is a crucible through which you enter as someone that you and your loved ones are very familiar with, and you come out a different, changed, better person. You will find out that you are a lot stronger, braver, and smarter than you think you are. You will realize quickly that your fear of looking stupid is the same fear that everyone else has. You will realize that others want to see you succeed as much as you do, and as a result will help you, and you will in turn help them. The instructors are amazing, the graduate assistants are amazing, the Pathway program is amazing, the curriculum is amazing. It's all amazing. And if you're worried about having to work remotely like I was (due to COVID), I can attest that it was actually more comfortable and just as effective, if not more. They have mastered leveraging existing technology to make the student experience enjoyable, easy, and totally conducive to achieving success. Take it from me, a 41 year-old former teacher, with a lifelong cache of self-doubt and self-criticism and enough imposter syndrome to fill a psychology textbook. I made the choice to apply, then I made the choice to attend after being accepted, then I made the choice to wake up everyday and give it 100%, then I made the choice to stick with it through all of the doubt, and so on and so on. I made a series of choices and just kept making them, until I got an actual job as a software developer in the industry, just before graduating from the program. And choosing Tech Elevator is a choice I can't recommend enough. It will change your life. Pros and cons The technology they use made it easy to learn and work with classmates remotely. The instructors taught us everything we needed to know and did so incredibly effectively. The graduate assistant and instructors were available throughout the day for help when you need it. The curriculum was great. The Pathway program was absolutely critical and was a huge reason why I was able to get a job in the industry. There are many pros, too many to count. It's not cheap. However, for what you get, I think it's a steal. If you can secure funding (loan, savings, income share agreement, etc), then it's not so bad, especially since there are many loans that have very reasonable terms and conditions.
AJ Cody
Developer |
Graduated: 2021
Course
Java Coding Bootcamp
"The Best Decision of My Life"
Making the decision to join a coding bootcamp is incredibly nerve-racking. For most of the students I enrolled with, they were making a huge career change and taking a giant leap of faith. Including me. That being said everything about the Tech Elevator... Read More program went above and beyond anything I could've ever expected. It honestly was the best decision I have made in my life. If you are someone that knows coding is your future, then I would 10,000% recommend Tech Elevator as the school that will get you to that future. The content of the program was fulfilling, and I came out of it knowing I could succeed in the industry. The instructors are readily available to go over anything you are learning in the curriculum. Most of everything I was asked in any technical interview was covered during the course. The 14 weeks are incredibly challenging and there isn't a day wasted. You will come out of it prepared for any junior level developer job. I would suggest doing a basic coding tutorial before day one. It will go along way in the first couple of weeks, which is where I saw a lot of people struggling the most. Everyone from the pathway program worked incredibly hard to prepare me for my interviews, which in my opinion is where Tech Elevator really separates themselves from other bootcamps. You will give your elevator pitch multiple times to employers. You will also do many mock interviews with that will prepare you for any question that might be thrown your way. I have never been so prepared for any interview in my life, and I think that is the main reason I landed my current job. Also, shoutout to Peggy! She can answer any question about the job hunt that you could possibly think of. I think if you are ready for the career change and can afford it, this is the bootcamp for you! It's worth it.
Anonymous
Application Development Analyst |
Graduated: 2021
"Put in the Work and You'll Be Successful"
I've always wanted to have a career as a software developer, and when I was laid off from my job because of the pandemic, I decided there was no better time to just finally DO IT. After extensive research, I chose to go the bootcamp route instead of going... Read More back for another degree and Tech Elevator was in my short list of options. The main reason I picked TE was because of how localized it is. I wanted a bootcamp that knew my area and had connections to companies there. I was also appreciative of their application process, the screening/pre-work, and how they helped to get you ready for the bootcamp before it even started. Bootcamps are still a fairly new concept and they all have some bugs to still work out. But TE is on track to being a shining example of what a bootcamp should be. Their curriculum is challenging and relevant, their staff cares about their students, and their growing local networks provide many opportunities to their students. Overall, I am very happy with my decision to not only attend a software engineering bootcamp but also that I chose Tech Elevator. Pros: -instructors are knowledgable, helpful, passionate about teaching, and greatly care for their students' success -Java is a challenging programming language to learn and their curriculum breaks it down into very manageable pieces -matchmaking with local companies, many of which may lead to job offers -post-graduation support to help you prep for interview and keep you on track with your job searching Cons: -some of the career-prep content is too generic, lacking in content, and doesn't feel individualized Cons: -some of the career-prep content is too generic, lacking in content, and doesn't feel individualized
You may also be interested in...