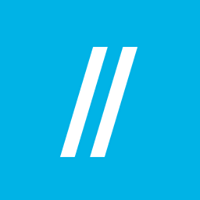 Flatiron School
Online,
NYC,
Chicago,
Austin,
+3 more.
Seattle,
Houston,
Washington D.C.

Ranked 2022 Best Bootcamp
About Flatiron School
Location: Online, NYC, Chicago, Austin, Seattle, Houston, Washington D.C.
Founded in 2012 and started the bootcamp revolution, Flatiron School offers immersive on-campus and online programs in software engineering, data science, cybersecurity analytics, cybersecurity engineering, and product design that trains passionate people... Read More to excel in fulfilling careers. Through all of its courses, Flatiron School teaches students how to learn and change things: their careers, lives, and the world.
To apply, submit your application and share a bit about yourself and what's driving you to start a career. During the application process, you will speak with an Admissions representative in a non-technical interview to allow for the opportunity to get to know each other better in a friendly conversation. You will also need to complete a 15-minute critical thinking and problem-solving assessment afterwards.
You will receive your acceptance decision from Admissions within 4 business days of completing the assessment.

Students benefit from:
- Proven Career-Services Framework
- Robust Industry-Aligned Curriculum
- Career Building Portfolio
- Dedicated 1:1 Career-Coaching
- The Support of Passionate Instructors, Coaches and Community

Flatiron School was one of the first bootcamps in the industry and a pioneer in providing 3rd party examined job placement reports.
Flatiron School offers many scholarships including the new Essential Workers Scholarship, which provides opportunities for individuals with the passion, dedication, and will to change things, especially if they've experienced roadblocks before. Students who are awarded the scholarship can receive up to $1,500 and start learning with no deposit down. Please visit the Flatiron School website for more details.
Courses
Locations: Austin, Seattle, Chicago, NYC, Washington D.C., Houston
Course Description:
Being a software engineer requires more than knowing how to code or build a web app. Over 15 challenging weeks on Flatiron School's campus, students learn to think, and build, like software engineers — from developing coding proficiency to gaining an understanding of how products are designed and managed. In each three-week curriculum module, students develop key skills through interactive labs, lectures, and close collaboration, showcasing progress through Portfolio Projects. While the bulk of the material covered encompasses the Ruby and JavaScript ecosystems, we carefully designed our curriculum to prepare students to launch software engineering careers, independent of any specific language or technology.
The course covers Ruby, HTML & CSS, Object Orientation, Object Relational Mapping (ORM), SQL, Rack, Sinatra, Rails, JavaScript, React, Node.js and Express.js, Angular, and more. By the completion of the program, students have done much more than simply build technical skills: they have maintained technical blogs to show they can credibly talk tech; they have become a part of the tech community; they have amassed an impressive portfolio of unique, functional web applications to show employers as they enter the job-search phase with the support of our Career Services team.
No previous coding experience is required, but Flatiron School encourages all applicants to start learning through the free coding introductory lessons.. All students apply through a standardized process, including a written application, admissions interview, and technical review.
Flatiron School Reviews
Average Ratings (All Programs)
Anonymous
Graduated: 2020
"Don't do the Data Science one"
The instructor was great, and I like the learning platform- the being able to scroll through text rather than watch hours of video content, and still have a real person to chat with for questions and clarification. The curriculum is mostly good, but I... Read More wish there were quizzes, ways to assess comprehension of the material, or something to solidify your assumed knowledge as you go. It wasn't always great at teaching mathematics and algorithms, and you're not tested on it, so it's up to you to learn adequately enough on your own for job interviews(which I haven't gotten any of yet). On my own, I bought a couple of books and used outside resources to understand what the curriculum was attempting to teach, but still feel like I need to do more studying. On top of the ML and big data being breezed over, I also would have liked to learn something more substantial on git/version control and SQL than the simple intros provided. From the research I've done on my own, there's a few things quite crucial to getting a job in Data Science that will probably take me a month or two- or more, to study and learn on my own before I have a chance at sounding like I have potential to be anywhere near competent. I think what was most disappointing was the career coaching. The hiring rate with the software engineering track is great, that's something I was impressed by when considering this bootcamp. While FlatIron still taught me a lot, adds value and looks good to have on my resume since I'm lacking a CS degree, it did not help me prepare for the job search. I am still very much lost and desperately seeking help from outside sources. Information I get for free is more quality than what the career services provide. Up until meeting my career coach, I had a lot of faith in my future in data science. After 3 meetings, I feel really discouraged and have contacted the manager in hopes of finding someone who knows what a data scientist is and can do more than tell me I need to make a resume and have a linkedin. I'm not saying the career coaches are terrible, I know other people pay them for some solid job searching advice and are successful, but I do think you can find more quality advice more suitable to the data science industry from simple google searches. The money back guarantee is dependent on weekly contacting 8 people telling them you are desperate for a job of any kind, writing a job post and making youtube video tutorials, and some other simple tasks. So, it's not too difficult, more so annoying, jumping through hoops as a safety net in case the work you're doing on your own to learn a bunch more and navigate your own path in data science entirely on your own doesn't work. Another little thing: The job report from 2018 look great! However, when looking at their job reports from 2019, I see there were only 12 students in the data science course and only 6 of them found a job within 6 months, and the other 3 were employed- after 1 year of graduating. It was also less than satisfying to see that two of them found jobs in software engineering, not a data science or related position. So basically, only 50% of the students enrolled in the data science track actually found jobs in data science related fields. Obviously this is way too small a sample size to infer anything, but I can't help but wish I would have gone with a bootcamp more established in the data science realm.
Course
Online Data Science
"Best Bootcamp to Transition into Data Science"
I had a fantastic experience at Flatiron that ended up in me receiving two job offers two days apart, a month after my graduation! They provide the necessary structure and resources to ensure your success in this field. I agree with some reviews that... Read More you could self-teach this material, but that is true for everything. The value of this bootcamp relies on these critical elements:
- Its structured and comprehensive data science curriculum,
- Interaction with seasoned mentors (technical coaches) as you learn the material,
- Vetted outside resources to deepen your knowledge and understanding of the content on your own,
- Relevant projects to build your portfolio,
- WeWork membership to have a space to study and network,
- An educational coach that sees to your well-being,
- A community of fellow students willing to lend a hand and share experiences,
- A career coach that prepares you and guides you through your entire job search, and
- Access to career events and employer partnerships.
As you can see, you are not just paying for the material, which you could access for free in many ways. You are paying for an entire support network and a whole learning framework that, in the end, will increase your chances of success and minimize the time it takes to transition into this growing, lucrative, and exciting field.
Matthew Serre
Graduated: 2019
Course
Online Software Engineering
"Instant Success with Flatiron"
Flatiron was great for me. Because it is self-paced, the online program allowed me to start slow while I was working full time and ramp up once I resigned from my job to focus on the program. Every person I encountered from instructors to coaches to fellow... Read More students was nice and helpful. I found the progression of the curriculum logical and, even after starting with little programming experience, I was able to complete projects independently. I landed a job within a month of graduating. I owe my knowledge and success largely to Flatiron.
Jeremiah Tabb
Graduated: 2019
Course
Software Engineering
"Amazingly Transformative Program"
The Flatiron School will change your life --- if you put in the work. They hire Incredible staff, support your learning with fantastic materials, and work alongside you after graduation to keep you motivated. The entire environment is designed for your... Read More success, but as with many things in life, nobody does the work for you.
A year ago today, I was a senior music composition major in college crying over my grad school rejection letters --- this morning, I signed an offer for a full-time C# position. This mind-blowing transition is all thanks to the incredible instruction I received from the Flatiron School in Denver.
If you sign up and put in the work - you will be exposed to a neverending world of learning, and given the tools to explore. The skills you learn at this school make any technology and concept possible for you to master - only for you to shift into learning something else.
I would recommend this school to anyone who is very motivated to make a career switch. It will be hard, sometimes very hard, - but the outcomes speak for themselves.
Course
Software Engineering
"Awesome"
Great time here and learned alot. Had a lot of support and job resources. The mock interviewsb really helped me get a feel for what the real world will be like.
I liked the way the curriculum is structured and the pace that they go with also made a difference... Read More
Cris Hanks
Graduated: 2019
"Flatiron School: What to Expect -- Outcomes & Experience"
About Me - Graduate of the Full Stack Web Development on-campus immersive course, 2019 - Found a Full Stack role (React and C#) with an above-average salary 4 months after declaring a job search - Bachelor's degree in a non-traditional background (not... Read More tech-related) The Flatiron Experience in a Nutshell Expect Flatiron to prepare you to be a shoo-in for an internship, to land a lower-paying full-time gig after some additional self-directed study, or to land a higher-paying role after some moths of dedicated study. The Good - Knowledgable instructors who cared about my success - Inclusive, fun and supportive culture in a fast-paced, immersive learning environment - Gained practical industry skills for a solid foundation The Not-So-Good - Flatiron is not (at this time) set up to bring graduates' technical skills up to par with industry expectations for higher-paying full-time entry-level roles - Career support did not provide even the most basic job-search optimization tactics What You Can Expect I loved my Flatiron on-campus experience. But after graduation, I realized I wasn't prepared to reach my personal career goals and expectations without months of additional study. Technical Expectations In my job search, I've found what I learned with Ruby, Rails, SQL, Object-Oriented & Functional Programming, JavaScript and React/Redux are no doubt essentials for grads looking for Junior Engineering positions; But that isn't all you need anymore. Instructors expect interviewers in 2019 to ask us questions like the FizzBuzz problem. That may have been the case 3 or 4 years ago, but with so many bootcamp grads getting churned out the bar has been raised much higher. In interviews, I was asked to create algorithms implementing data structures including linked lists, binary search trees, heaps, stacks & queues and sometimes even graphs. To land a job at a top company like Hulu, Amazon, Facebook, etc. you need a solid understanding of system API design (I believe this will soon be the norm for less prestigious companies as well). Regardless of what may be advertised online, Flatiron does not teach data structures or system design. Career Support Expectations My career coach gave some solid advice on cultural interviewing. However, through my own study, I found there are a lot of really cool ways to optimize your job search that Flatiron career counselors should be sharing with their grads. I really could have used a job-finding expert on my side. Flatiron has a partnerships team that sends mass referrals out to graduates, but most of these were for low-paying contract work. I met with my counselor almost weekly at the beginning, but most of my one-on-ones felt a lot more like emotional support meetings than focused tactical strategy sessions aimed at getting my resume in the hands of decision-makers and nailing the interview. The great news is you can check out the resources listed below to fill in those gaps. Is Flatiron For You? All things considered, if you're a dedicated self-starter willing to put in the hours after graduation Flatiron could be an excellent option for you. I know grads from other noteworthy bootcamps experiencing similar struggles, and some that didn't have a positive on-campus experience. Flatiron can help get you where you want to be, but you have to set yourself apart from the thousands of other bootcamp grads looking for the same job opportunities. Resources Technical Leetcode (consider the premium option. check out the problems broken out by data structure) Udemy - Data Structures & Algorithms Masterclass (JavaScript) educative - Grokking the System Design Interview Job Search Optimization Cold Emailing Mail Merge Clearbit Connect Hunter.io
Anonymous
Graduated: 2019
"Saddened over Flatiron's Data Science Prep course"
I completed both the Python Interview Prep and the Math Prep.
For the Python bit, the information is useful, but if you are new to Python, you may want to sign up for a cheap prep course on DataCamp or Dataquest. DataCamp gave me a solid starting point.... Read More
The Flatiron website did provide a lot of information, but that was the problem, it seemed like just information. I didn't feel the presentation was allowing the information to create a foundation, but more to state that it is. I guess it was more like 'this is what you should know already'.
When it came time for the Math Interview Prep portion, it was more of the same. It was providing information, but not really explaining it. I stared at these pages for hours. This section made me seriously cringe. I really thought I would never get this.
THEN, I searched online for some help and found a FREE calculus course on Khan Academy. After taking the FREE AP Calculus AB course which explained BRILLIANTLY all I needed to know for this section, I realized I got this.
So it wasn't me that had issues, it was the material and how it was presented on Flatiron that was lacking. The material on Flatiron was so poorly written and not remotely conducive to learning, in my opinion. As the lesson tried to explain further, it mentions: Let's take a second to fully understand this new formula because it's not going away.
Willikers! This section should be replaced with the Khan Academy course.
This Data Science bootcamp is a big step for me and I am ready to poor blood, sweat, and tears over it, not to mention $15,000 for the course. I fear that if the Free Prep work is this bad, what will the actual paid lessons be like.
Was this written by your finest? Shiver me timbers Flatiron. If this is a preview of what's to come, then I will have to take my $15,000 elsewhere.
Anonymous
Graduated: 2018
Course
Online Software Engineering Bootcamp
"Amazing program, amazing people"
I took the online full stack web development program and had a great experience. I was brand new to coding when I enrolled and the program and now I can say that I am a full stack web developer! In addition to a great curriculum, the people at Flatiron... Read More are absolutely amazing. I never felt alone and was always able to find the support I needed to get through the program. From the education coaches to the technical coaches to the career coaches, everyone was friendly, encouraging and knowledgable. I will forever be grateful to Flatiron!
Anonymous
Graduated: 2019
Course
Online Data Science Bootcamp
"Learning but definitely feeling scammed"
Note: I am still doing the course so I do not feel like I can give a review of the job search help they do provide. I will come back to edit this when I have completed the course.
PROS:
+ Fairly well rounded curriculum
+ Material is covered quickly enough... Read More for those intending to get into Data Science ASAP
+ Plenty of personal assistance is available if needed
+ Free WeWork hotdesk membership for a year
CONS:
- Badly organised
- Some advertised things were not really kept to
- Course material is lacking in a few significant areas
- Course material is really badly written. Never-ending typos, serious mistakes, bad explanations, weird learning route, and some incorrect solutions and examples. Also the easiest stuff is covered too often and the important stuff is insufficiently covered. Also one or two modules involve watching a lot of freely available youtube videos.
- Daily tutorials feel unnecessary and not that helpful
Overall:
I left a good job to enter Data Science and felt a bootcamp would be best for me. I knew people who had gone through Flatiron's Software Development programme with much success so was happy to go into their new data science course. I have some experience with mathsy stuff given my undergrad major and high school work. I am finding this course to be very disappointing and feel very mislead. The course price is just as much as the Software Development one and yet this one seems pretty shitty. Clearly nobody even checked the course material before it was shown to by now hundreds of students. WTF. Instructors say they are working on it and that "it was written by PhDs!" but those must be the worst doctors I know. If I had known how it was going to be going in I would have tried to teach myself with all the free stuff one can find online nowadays and saved myself a lot of time and money. Unfortunately I am caught up in the course curriculum and might still end up paying to see the end of it (if I do not quit first). I encourage anyone considering this course to look up other bootcamps such as General Assembly to see if theirs are any good. If they feel up to it they could alternatively try teaching themselves. If somebody from Flatiron is reading this I WANT MY MONEY BACK.
Emily Nielsen
Process Automation Engineer at American Express |
Graduated: 2018
Course
Software Engineering Immersive
"Flatiron helped me get a 60% pay increase!"
My situation was a little unique in that I was living and working in DC, but knew I was going to move to Miami soon to be with my new husband. I decided to quit my job, do the in-person immersive program, and then move to Miami and search for jobs there,... Read More and it was the best decision I could have made for my career! Flatiron helped me move from a $50k/yr job to an $80k/yr junior dev role in Miami.
I definitely recommend going into it for the right reasons. Try something technical and see how you like it. Before I applied, I tried Flatiron's free online bootcamp prep course, which is how I discovered I really liked learning about code. Something employers look for is passion for code, so it's important to actually like coding before you start.
During the program: the experience was really amazing. I bonded really well with my cohort (50% male/ 50% female) and got a scholarship for women in tech. The instructors were very understanding, knowledgeable, and always wiling to help and mentor students. They all come from tech backgrounds, so they can tell you what it's like in the industry too. We learned Ruby as a backend language, and JavaScript and React on the frontend. This enabled me to get a freelance job working on the React frontend of a cancer research website. I've found that compared to people who studied CompSci in college, we got a TON of hands-on experience and importantly, we learned how to learn a new language. Both of these skills made me very marketable when it came to the job search.
After the program: The career coaches are very knowledgeable, encouraging, and keep you accountable in your job search. Since I was job searching in a new city, my career coach was a huge resource suggesting lots of job search activities.
Overall, a great experience and the results speak for themselves!
Compare Similar Bootcamps
Frequently Asked Questions
What financing options are offered by Flatiron School?
Flatiron School offers many financing options, such as Scholarships, Loan Financing, Deffered Payment, and Upfront Payments.
What courses are offered at Flatiron School?
There are many courses you can take at Flatiron School. These include Cybersecurity Engineering Immersive, Data Science, Flatiron School's Learn Cybersecurity for Free. Sign Up., Flatiron School's Learn Data Science for Free. Sign Up, Flatiron School's Learn to Code for Free. Sign up, Flatiron School's 'Intro to Product Design' lesson for free. Sign Up., Online Cybersecurity Engineering, +4 more.

Online Data Science, Online Software Engineering, Product Design (UX/UI), Software Engineering
What types of programs are offered at Flatiron School?
Flatiron School has Full-Time and Part-Time programs for students that can be taken online or in-person.
In these programs, students can learn from and take advantage of pair-programming exercises, labs & mini projects, mentorship, individual career coaching, and more.
What are the job outcomes for Flatiron School?
The average salary after graduation is $76,000 for on-campus grads and $72,000 for online grads, and 93% of alumni find a job.
Flatiron School alumni work at various tech companies, such as Microsoft, Glossier, Amazon Web Services, and more.
What is the application process at Flatiron School like?
Prospective students will need to submit an online form in order to apply to Flatiron School.
You may also be interested in...