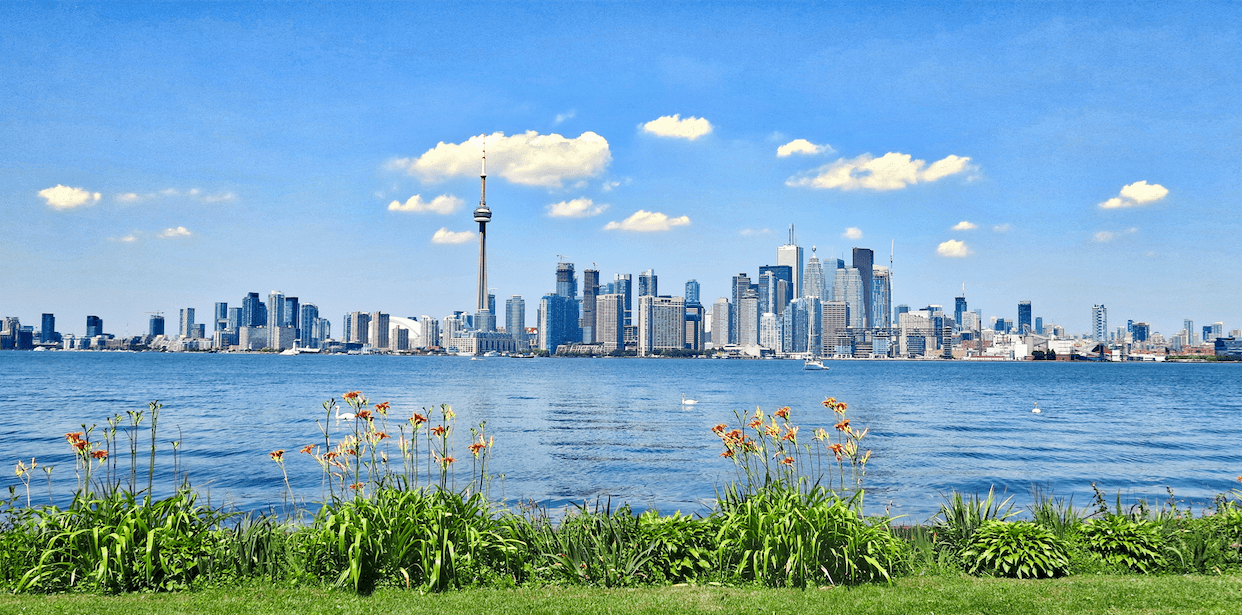 ---
According to TechCrunch, Canada is one of the fastest growing tech hubs in North America. With expansive natural resources, this country not only boasts beauty, but extremely supportive and effective programs for startups. These programs are paving the way for a continued technology boom and the bootcamp industry is the main source to produce this much-needed Canadian talent.
Technology Jobs in Canada
The Digital Adoption Compass Community reported that the most in-demand tech jobs in Canada are projected to be information systems analysts and consultants, as well as computer and web technicians. Computer programmers, software engineers and data analysts were not far behind.
Canada's Technological Cities
Canadian bootcamps have been appearing since 2013 throughout major technological cities. IT World Canada reported the top cities for IT skills were Toronto, Vancouver, Ottawa, Montreal, Calgary, Halifax, Edmonton, Waterloo, Winnipeg and London.
Most of Canada's bootcamps are located in Toronto, with the second most appearing in Vancouver, but bootcamps are beginning to pop up all over the country. With some of the largest technological companies including Shopify, Salesforce and Cisco Systems, Canadian bootcamps are able to prepare their students to work in some of the most highly-ranked workforces in the world.
SwitchUp is bringing you a guide of these eight Canadian institutes that are making big moves to the north. See SwitchUp ratings by verified alumni as well as course length, price, location and a quick summary of each school below: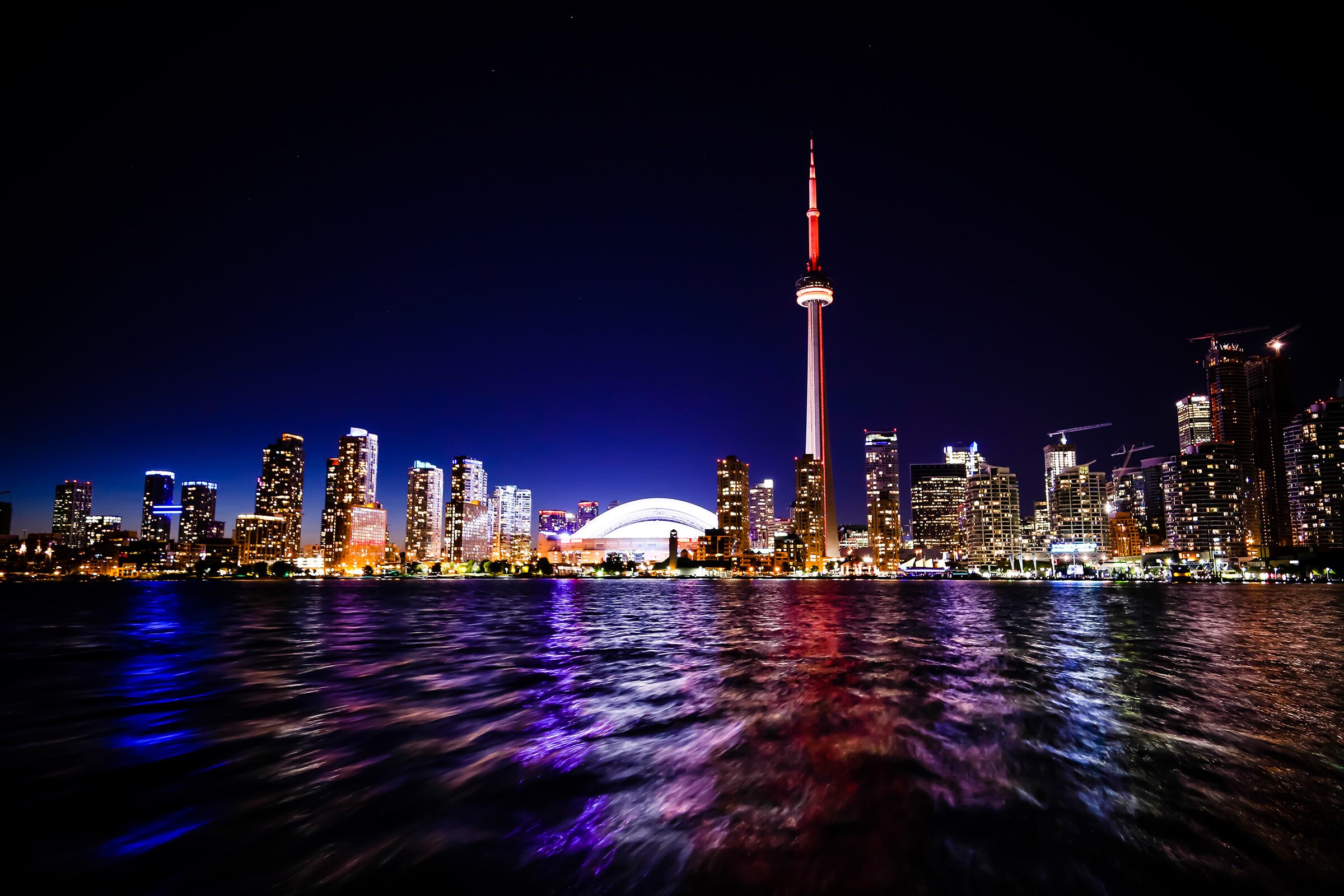 ---
Course offering: FullStack Program
Rating on SwitchUp: 5 stars and 1200+ reviews
Course Length: 9 weeks
Price: $6,000 (CAD)
Location: Montreal
Summary: Le Wagon is a very product-driven bootcamp teaching Ruby, Ruby on Rails, JavaScript, HTML & CSS, APIs, Github, Heroku (among other things). The program brings coding skill to creative entrepreneurs to make them able to build their own application, find a job in the tech industry (as a junior developer or product manager) and collaborate efficiently with their future dev team. It's also a great tech community for life, with more than 2400+ talented alumni within 28+ cities worldwide that keep sharing tips, resources, job & freelance opportunities and learning together after the 2-month bootcamp.
"Le Wagon Montréal, the first and only city offering the program in North America, takes part of an energetic movement of creative entrepreneurs who have been building and accelerating Montreal's digital innovation ecosystem in recent years. Tech industry is booming and consequently, there is a massive need for talents in this ecosystem. Le Wagon's 9-week intensive program addresses the need of many stakeholders in the industry: entrepreneurs who would like to be able to build their MVPs; professionals who would like to change career and get into tech; students, and graduates who are willing to join the tech ecosystem; and freelancers who want to upskill.
At Le Wagon, students learn in 2 months what they could spend up to 2 years learning at a traditional educational institution. The main difference between a traditional degree and Le Wagon Bootcamp is that Le Wagon focuses on Learning by Doing."
-Marie-Gabrielle, Le Wagon Montreal
What Students Think: "The second that I contacted MG (the co-founder of Le Wagon Montreal), I knew it was the right fit for me. Throughout the 9 intense weeks, we were continuously supported and encouraged by MG and the rest of the Le Wagon team (even people from far away!). The bootcamp exceeded every expectation I had. The structure of the days was perfect, the pace of learning was great and the teachers/TAs were exceptional. My favorite part was definitely the final project- where we were encouraged to push ourselves to learn and grow both individually and as a team."
- Sara Mannseichner, Software Engineer
Formerly HackerYou
Course offerings: Accelerated Javascript, Accelerated Web Development, Full Stack Masterclass, JavaScript Fundamentals & Advanced JavaScript, UX Design Fundamentals & Advanced UX Design, Web Development Fundamentals & Advanced Web Development, Web Development Immersive
Rating on SwitchUp: 4.97 stars and 200+ reviews
Course Length: Accelerated courses - 2 weeks, Fundamental + Advanced courses - 9 weeks, Masterclass & Immersives - 9 weeks
Price: Web Development Immersive $12,000 USD, all other offerings $2,800
Location: Toronto Coding Bootcamp
Summary: Juno College of Technology is on a mission to offer the best learning experience in Canada for people pursuing a career in web development. During Juno's Web Development Immersive Bootcamp, you'll learn HTML, CSS, responsive design, JavaScript, jQuery, APIs, React and Firebase. The program is nine weeks long, five days a week from 10am to 6pm. Bootcamp graduates leave the program with the skills necessary to succeed as a Junior Front-End Web Developer. In 2017, their Web Development Bootcamp Immersive Bootcamp became a registered Private Career College under Ontario's Private Career Colleges Act (2005).
What Students Think: "I took HackerYou's full-time immersive front end development bootcamp in Fall 2017, and I can say without hesitation that it changed my life and completely refreshed my outlook on not only my career, but also my attitude towards challenges, and going after what you want."
- Simon, Software Engineer
Course offerings: Advanced Excel for Analysts, Agile Training, Cybersecurity Training, Data Analytics, Data Science, Data Science Diploma, Design Thinking Training, Digital Marketing, Google Ads Training, Google Analytics Training, Introduction to Cloud Computing, Machine Learning, Product Management, Python for Data Science, Search Engine Marketing Course, and more.
Rating on SwitchUp: 4.67 stars and 170+ reviews
Course Length: 1-12 weeks
Price: $1,500-$14,000
Location: Toronto, Vancouver, Online
Summary: BrainStation offers 10 week full-time programs in Web Development and User Experience Design. The full-time programs are intensive, collaborative and rewarding learning experiences where no two days are the same; students will apply what they learn in real-time through project-based work. Throughout the 10 weeks, students work with industry leaders, learning cutting-edge technologies based off of an adaptive curriculum that reflects what is being used by today's technology professionals. This ensures students graduate armed with the skills and tools needed to navigate and succeed in their next role.
"Technology is shifting the landscape across Canada more drastically than ever before and traditional companies are being forced to adapt. The future of work looks very different than previous generations, and for those looking to accelerate their career, there has never been as good of an opportunity as right now to make moves. Our students across Canada, through our "On Campus" offerings in Toronto and Vancouver or our "Online Live" options available coast to coast, are training with us to learn cutting-edge digital skills like Full-stack Web Development, Data Science and User Experience Design. Upon graduation, our alumni join both traditional and technology first businesses to help with their digital transformation. BrainStation serves as a launchpad for our students to achieve success in the digital economy and we're able to do this best by using our Agile Education methodology that best mimics the experience of learning and working in the industry."
- Jason Field, CEO & Founder Brainstation
What Students Think: "I've had a great experience with BrainStation. The environment is great, and the staff are very helpful. I took Product Management, each saturday for 5 weeks. The course content was well structured and relevant, and the teacher was amazing. He really cared about what he was teaching, and tried to inspire us along the way."
- Heidi, Software Engineer
Course offerings: Intro to Front-End with JavaScript, Intro to Web Development, Web Development Bootcamp
Rating on SwitchUp: 4.5 stars and 100+ reviews
Course Length: 6-12 weeks
Price: $1,695-$12,500 (CAD)
Location: Vancouver Coding Bootcamp, Toronto, Calgary, Montreal, Victoria
Summary: Lighthouse Labs will take you from coding hobbyist to professional developer, and be the launchpad for your career. Based out of Canada's most dynamic tech hubs, you'll be immersed in full-stack web or iOS development through hands-on experience. With the support of a brilliant team of instructors and mentors who view coding as the ultimate craft. You'll join the ranks of over 500 developers in the Lighthouse Labs community. Their industry-driven curriculum and rigorous education standards have created the ultimate result for graduates with an over 95% employment rate.
What Students Think: "This program really pushes you to your limits and forces you to get learning! The rate at which they introduce concepts is great, and the topics themselves are the result of a curriculum that has been fine-tuned by experts. The best part of it all is the backbone that they have, I was able to get a job I loved right after graduation, and they have an entire community that is active for those wishing to grow."
- Armen, Web Developer
Course offerings: Front-End Web Development, Web Development (immersive)
Rating on SwitchUp: 4.43 stars and 30+ reviews
Course Length: 10-12 weeks
Price: $2,750-$12,000
Location: Toronto Coding Bootcamp
Summary: Bitmaker Labs is a 9-week intensive training program that teaches classes in a modern lab setting. They take absolute beginners and teach them the skills necessary to be creative computer programmers. They use innovative education techniques, which allow students to master tough concepts in less time. They are dedicated to changing the world and believe their students have the hidden power to do the same — they just need a little help.
What Students Think: "Career coaching was the main differentiation for me. This is what made me gravitate to Bitmaker compared to its competition. The attitude and unorthodox approach from the outcomes program within each cohort has been a very fresh and revitalizing experience for me. To be honest, I am still in shock as to how far we have all come from this program, I know you will be too."
- Denis S. Dujota, Developer
Course offerings: AWS For Developers, CodeCore Developer Bootcamp, CodeCore Fundamentals
Rating on SwitchUp: 5 stars and 3 reviews
Course Length: 2-12 weeks
Price: $250-$8,600
Location: Vancouver
Summary: CodeCore recruits the best and brightest applicants for an intensive, 12-week developer bootcamp in Vancouver. As Western Canada's first developer school, the program is taught by seasoned industry experts. The program culminates in a demo day attended by Vancouver's top technology companies. CodeCore is designed for novice programmers and is ideal for entrepreneurs without a "technical co-founder", designers who want to expand their skill set, and professionals looking to transition into a web development career.
What Students Think: "I highly recommend the Codecore Bootcamp course for many reasons. You will be able to find very knowledgeable and experienced instructors there for sure. After a long period researching what boot camp course I should invest my money in here in Vancouver, I'm very pleased to have chosen them. They definitely care."
- Kepler Fontelene, Developer
Course offerings: Front-End Nights & Weekends, Full-Stack Immersive
Rating on SwitchUp: 4+ stars and 25+ reviews
Course Length: 12-24 weeks
Price: $10,995
Location: Montreal
Summary: Traditional schools teach in old ways, and DecodeMTL knew there was a better way. They want to inspire and motivate people to reach their potential, to step outside their comfort zone, and ultimately pursue work they love. They feel that large institutions only see their students as numbers in a database, for them, students are their friends. Nothing makes them happier than seeing their friends succeed. Their Web Development Bootcamp helps students learn to code through project-based teaching from industry experts in a stimulating environment.
What Students Think: "Pros? Great location, incredibly skilled instructor and TA's, cleverly structured program, infinite support and patience and most importantly, constantly improving. These guys are absolutely passionate about helping you acquire the skills to land a good job and to help you find that fitting job. Technical skills? Check. Teamwork practice? Check. Self-cleaning skills/autonomy? Check. Practicing making real applications? Check. Job application skill? Check. Tiring? Yes. Caffeine needed? A lot. Laughter and fun? Even more."
- Sebastian Michaelis Wong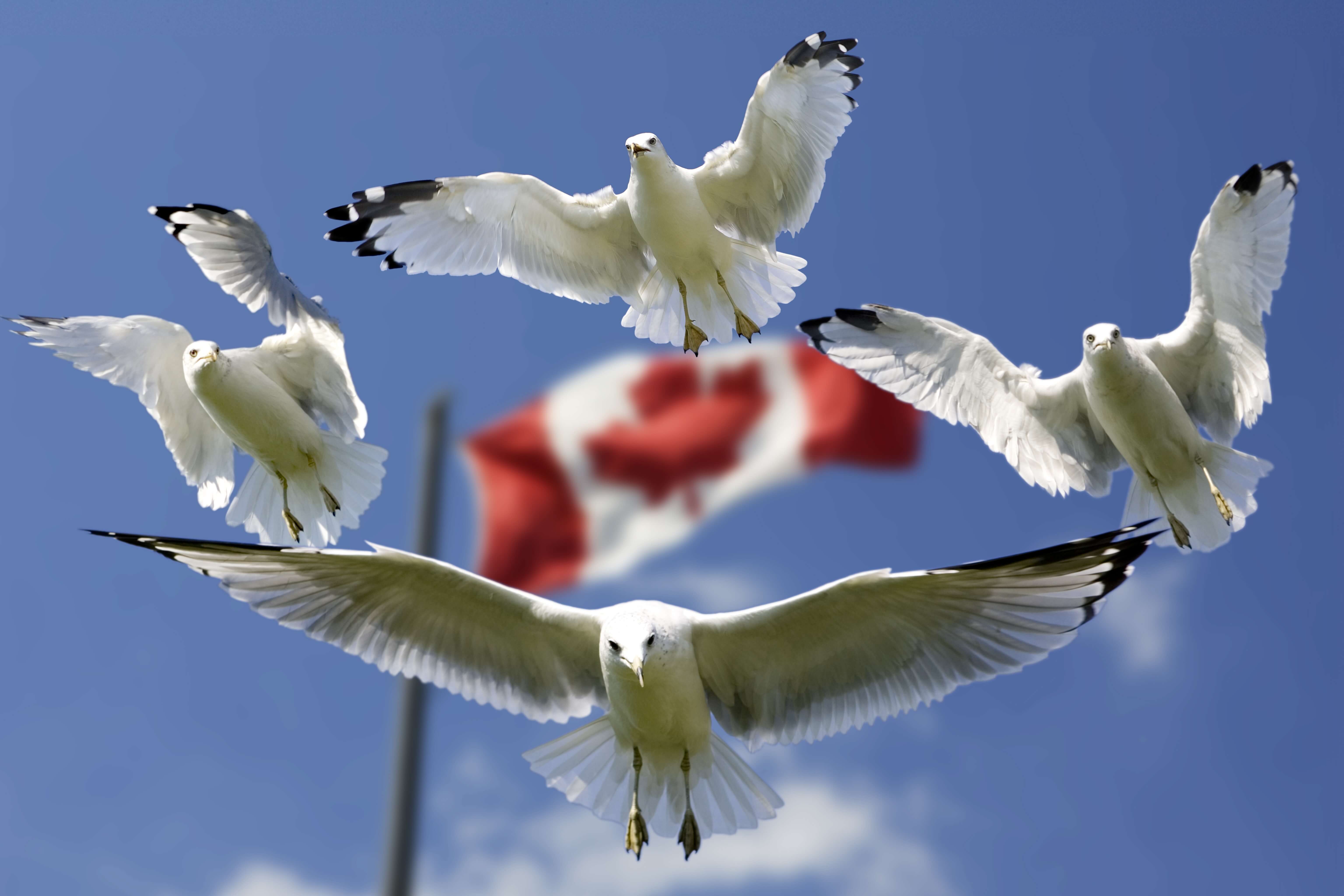 ---
Want to learn more about Coding Bootcamps or immersive tech courses? Check out our complete directory, and review our list of Top Coding Schools.